There's a large interest in vintage pocket knives in the USA. I am amazed by the craftsmanship. Knives were manufacturered world wide but some of the finest were made here in the USA. Pictured below is a sampling of some of these bench made knives. www.goldenhourminerals.com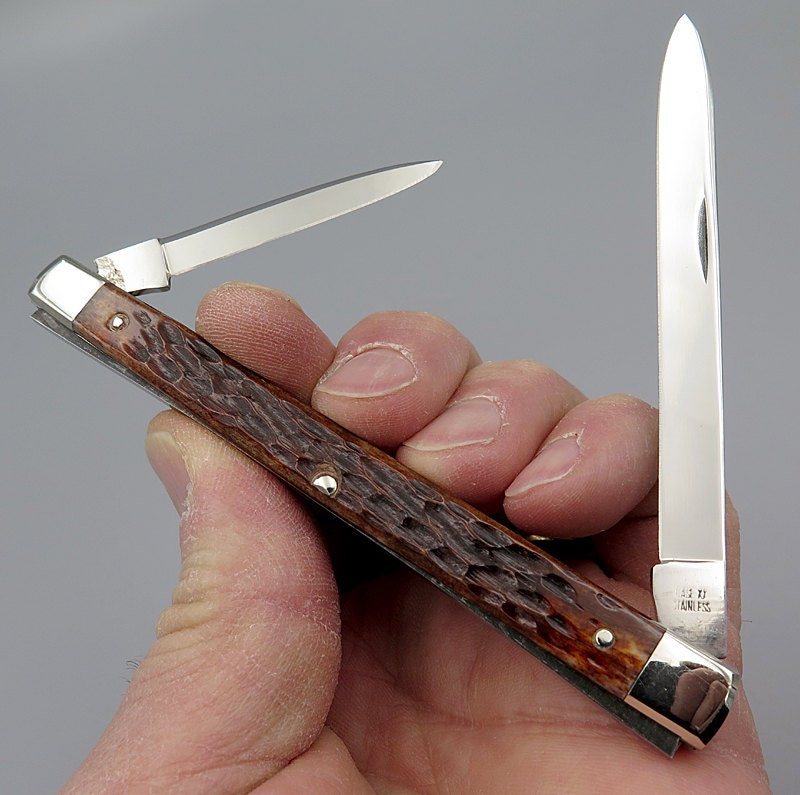 Vintage Unused 1940's Case XX Melon Knife Pattern 6296X. Original condition, never sharpened red bone handles. Mint https://www.etsy.com/listing/503446856/vintage-unused-1940s-case-xx-melon-knife?ga_search_query=knife&ref=shop_items_search_8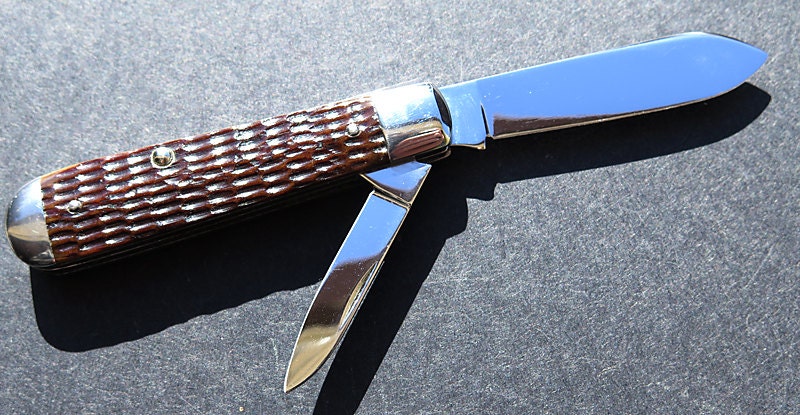 Vintage Case Tested 1920-40 Green Bone Jack 6235 Mint. https://www.etsy.com/listing/521294035/vintage-case-tested-1920-40-green-bone?ga_search_query=knife&ref=shop_items_search_6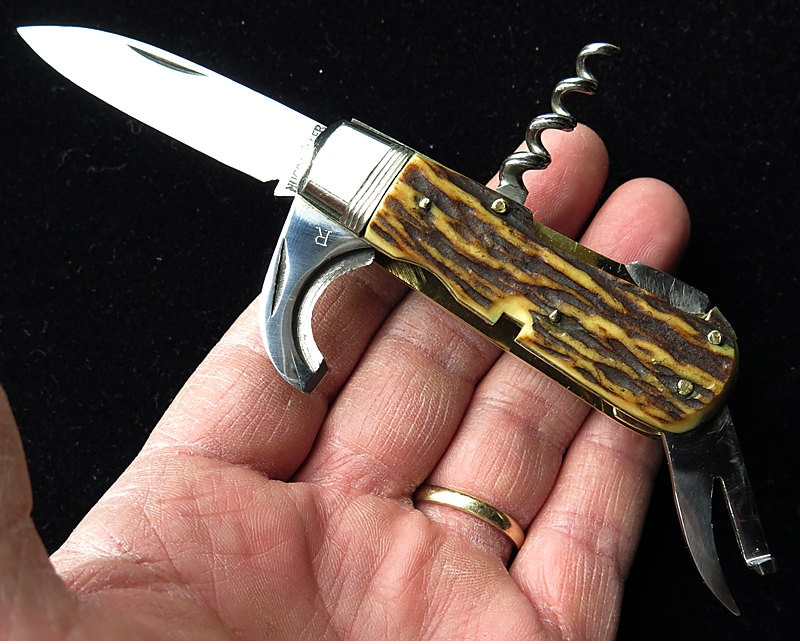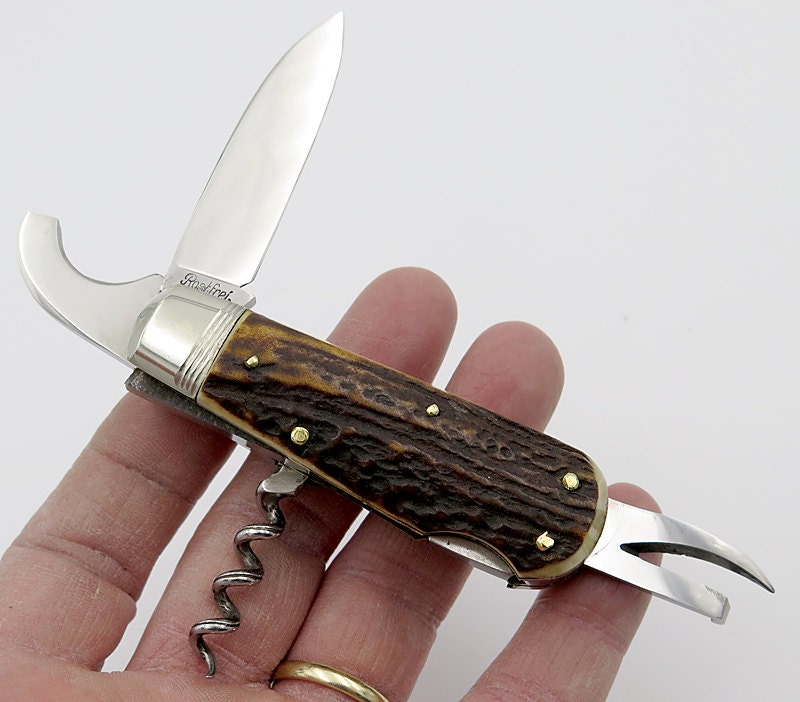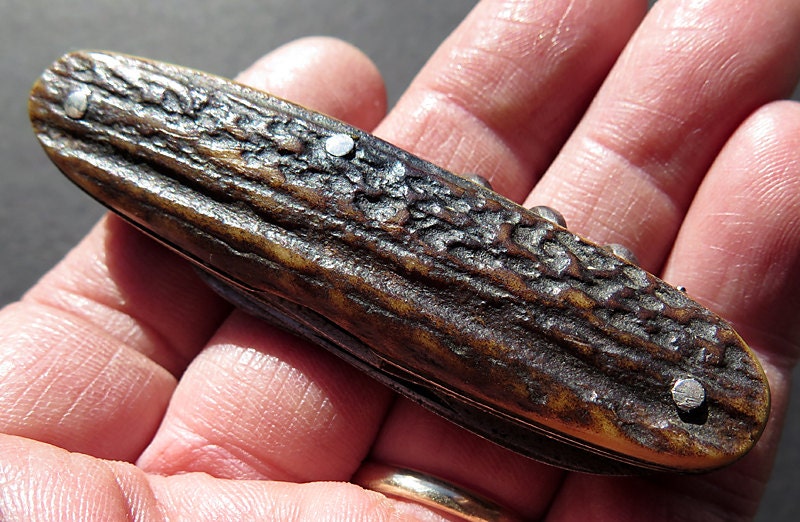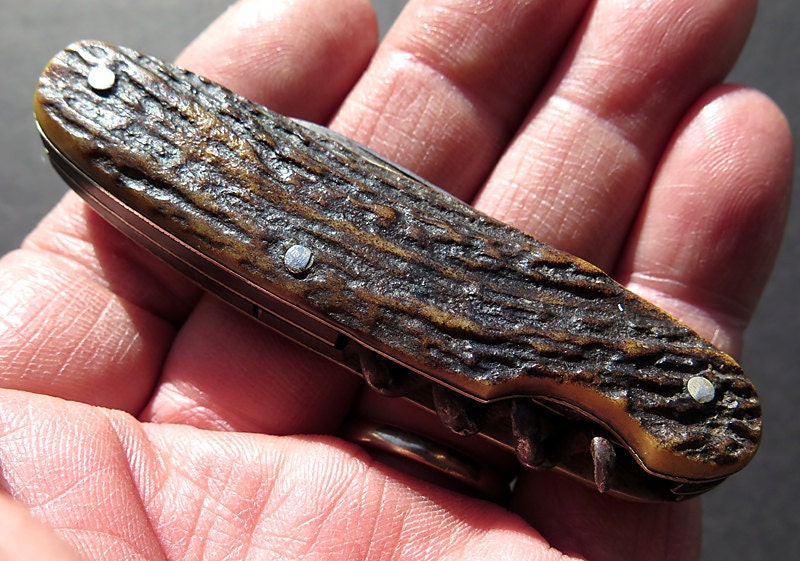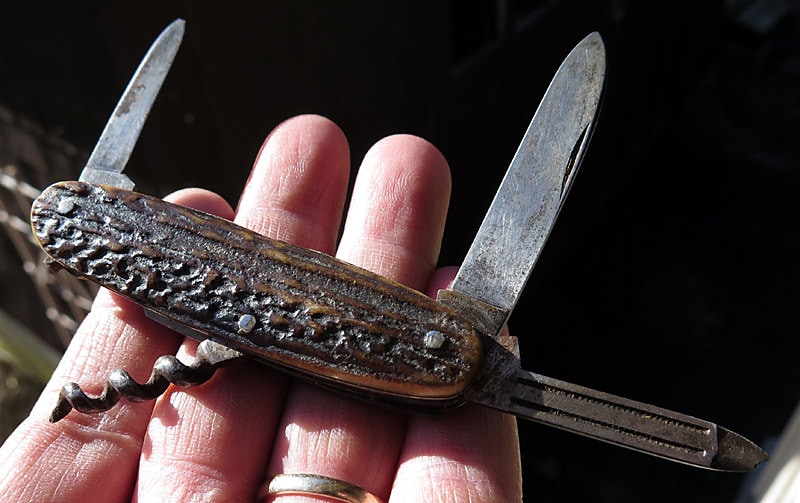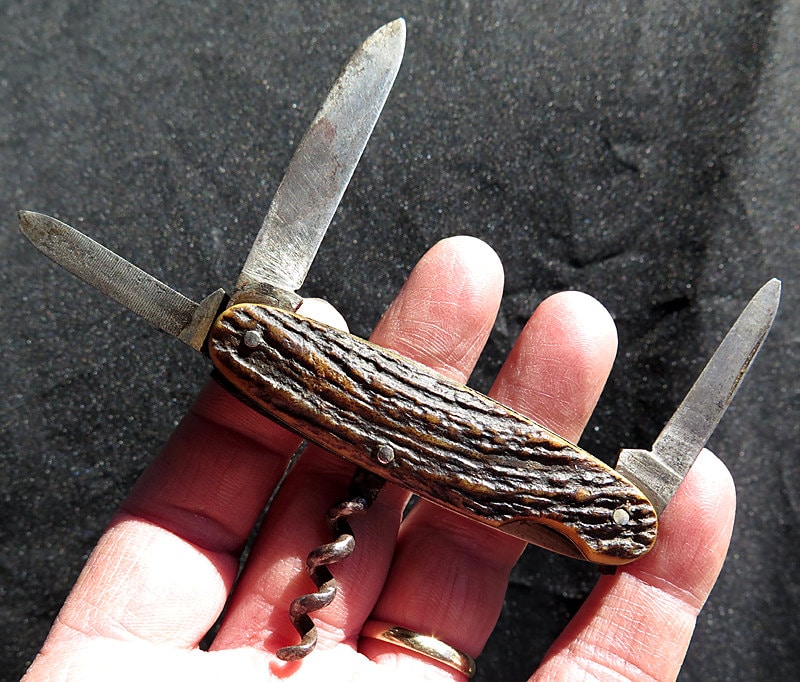 ABOVE: 
Not an ordinary knife. History of knife making is available here. An Antique Germany 1880 4-blade (tool) Bar Knife. Measure 3 inches closed. Study the photos, they represent what this is all about. Never messed with in all those years. Original condition. All blades snap hard. Stag is presentation grade without damage. A wow knife. C&R Linder Weyer Soligen, Germany. $700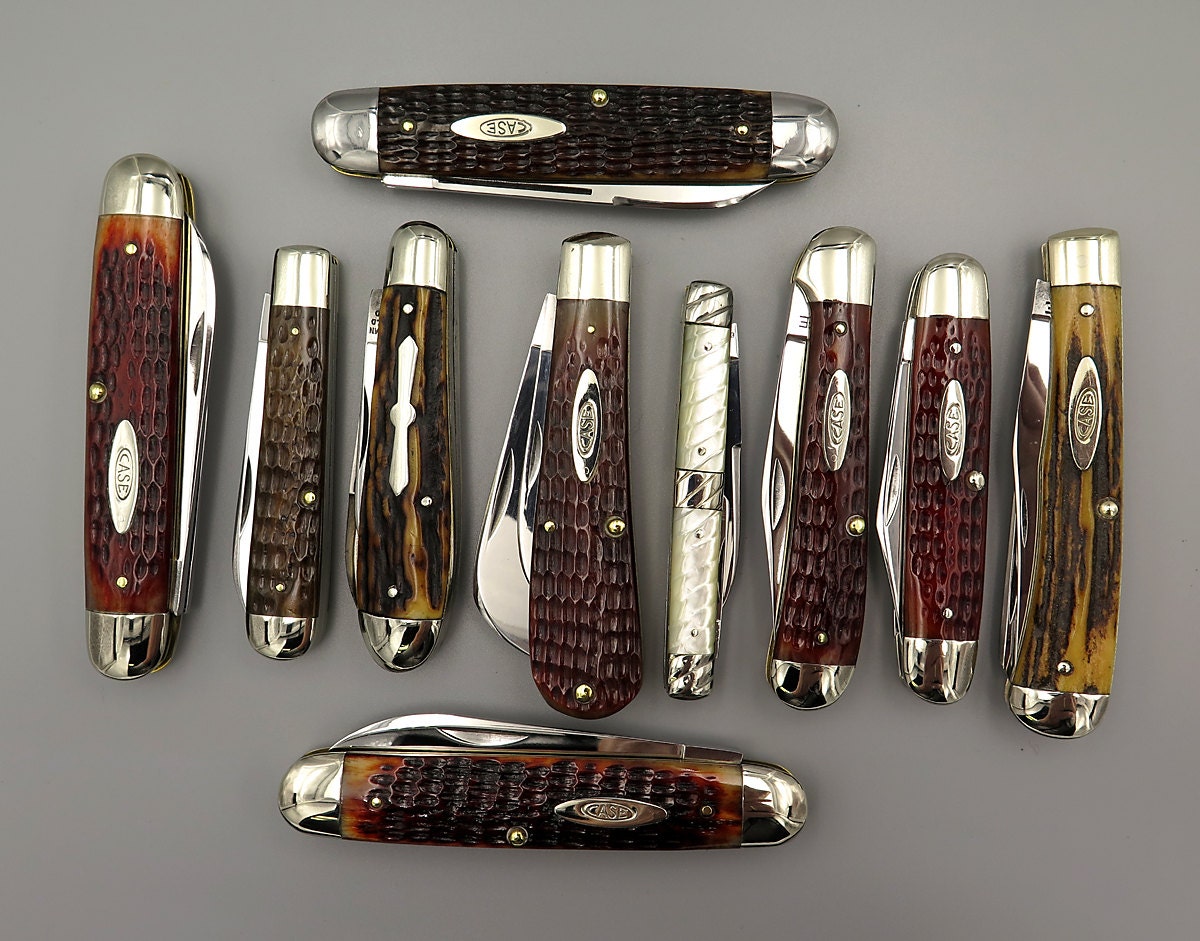 All knives pictured are available to buy. All are mint or very near mint. 1920-1940.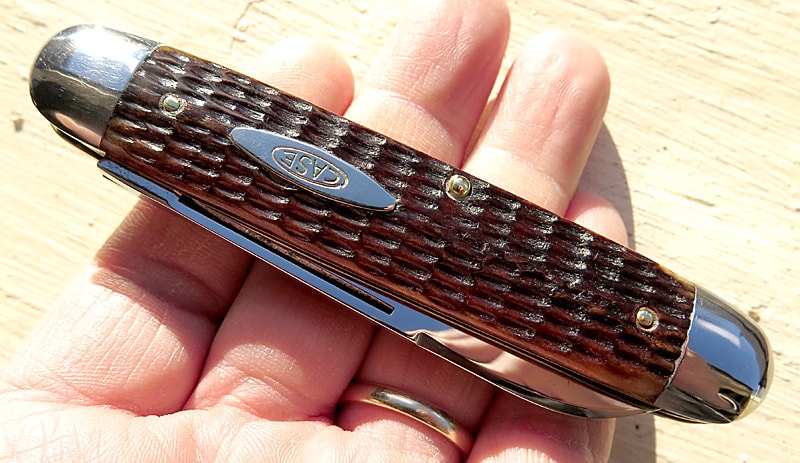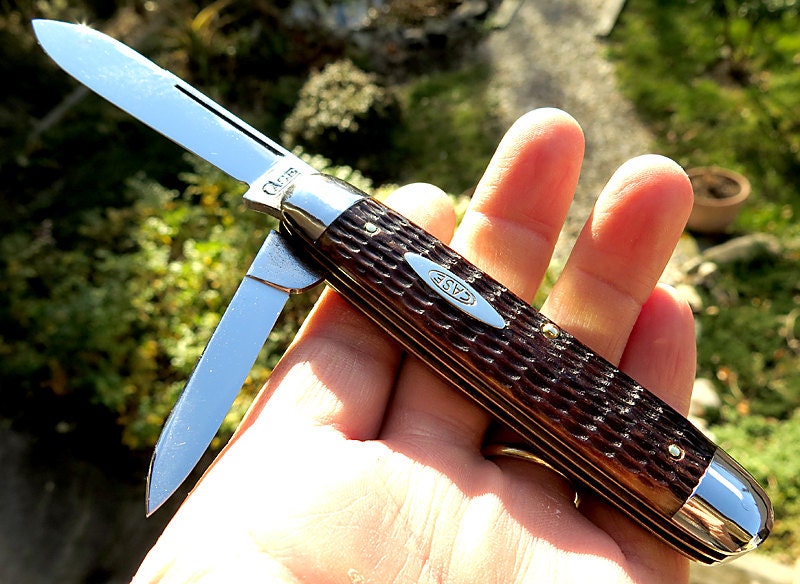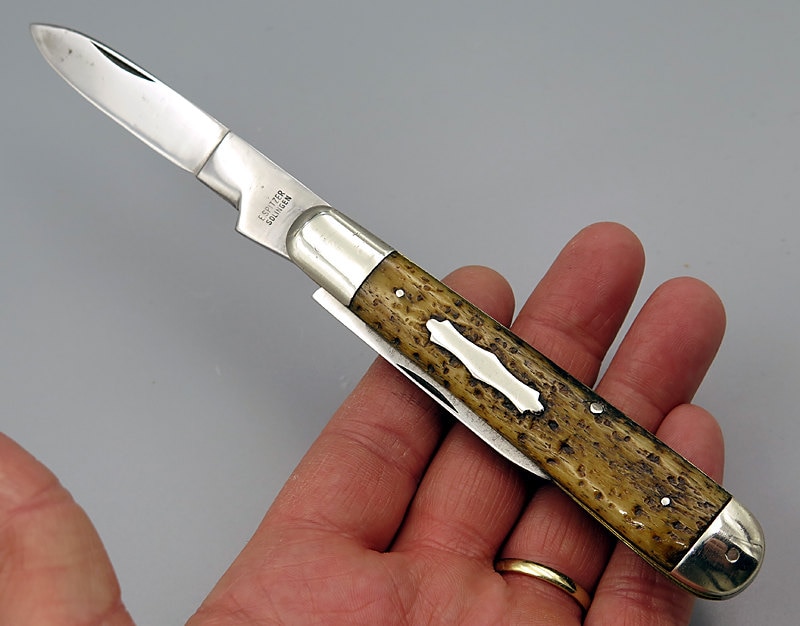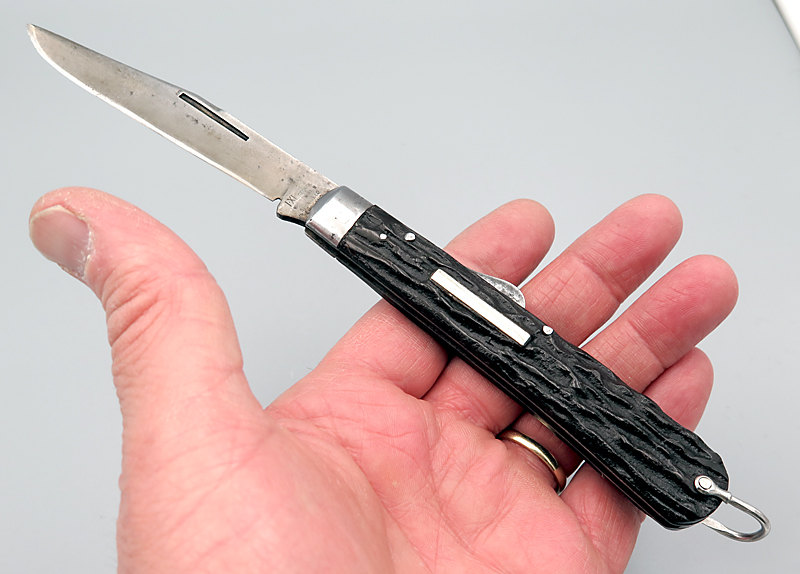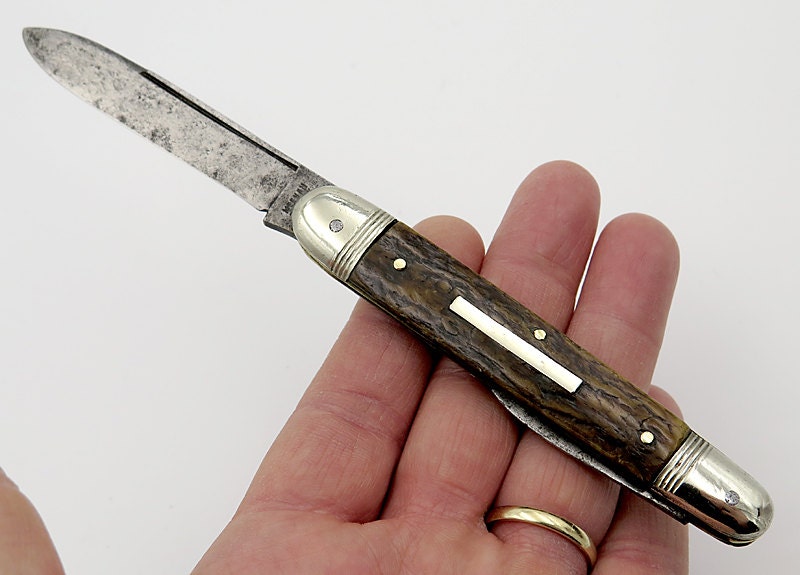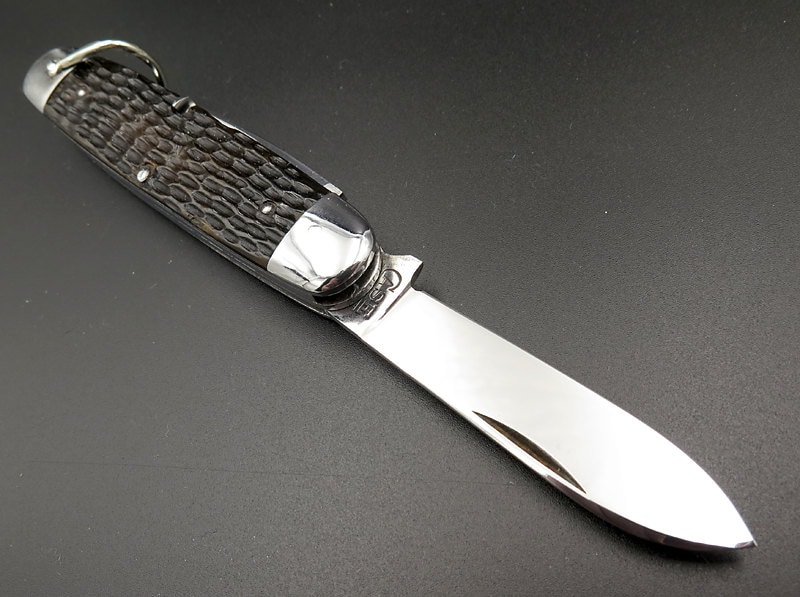 Above and below Case Tested 1920 Scout with green bone handles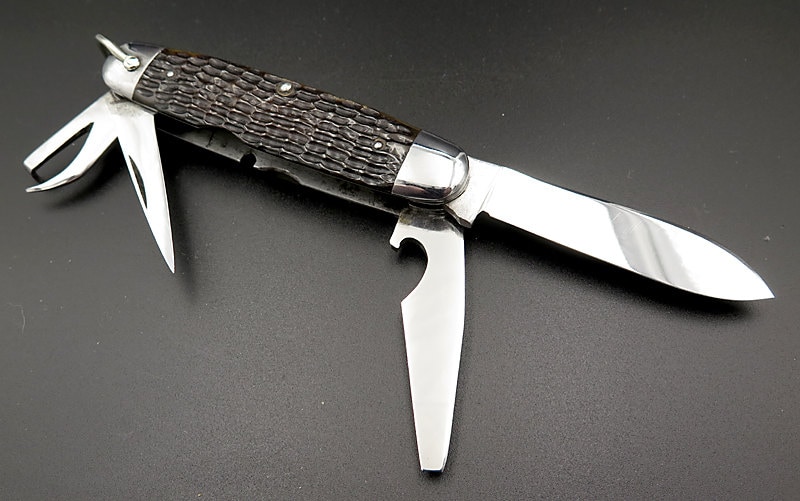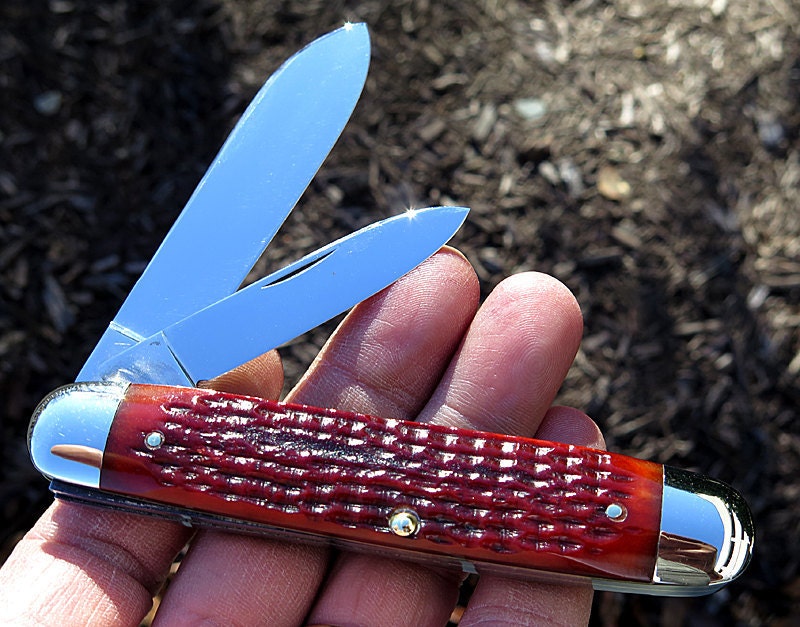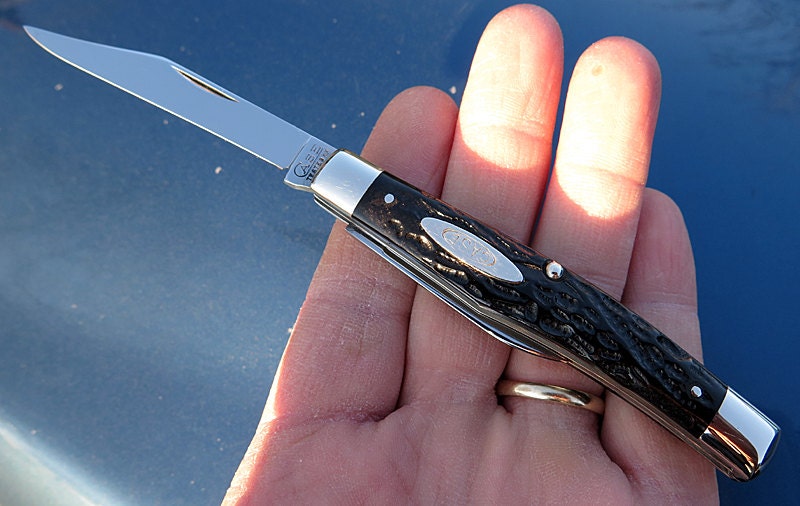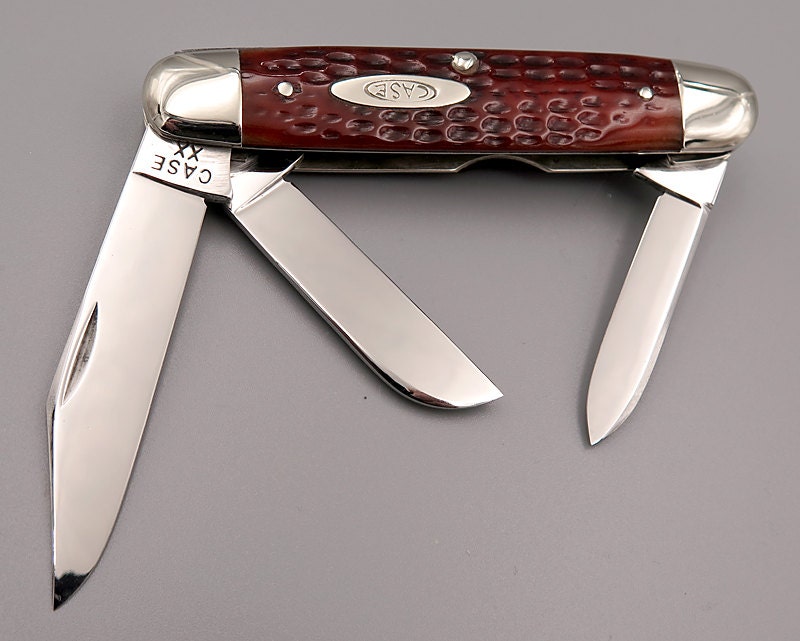 Case XX 1940 6345 mint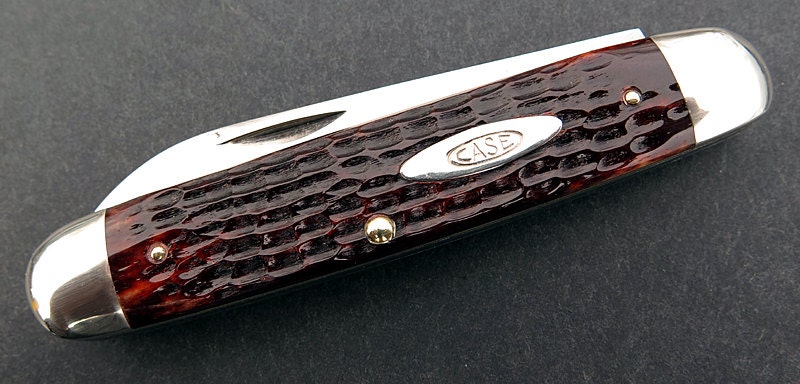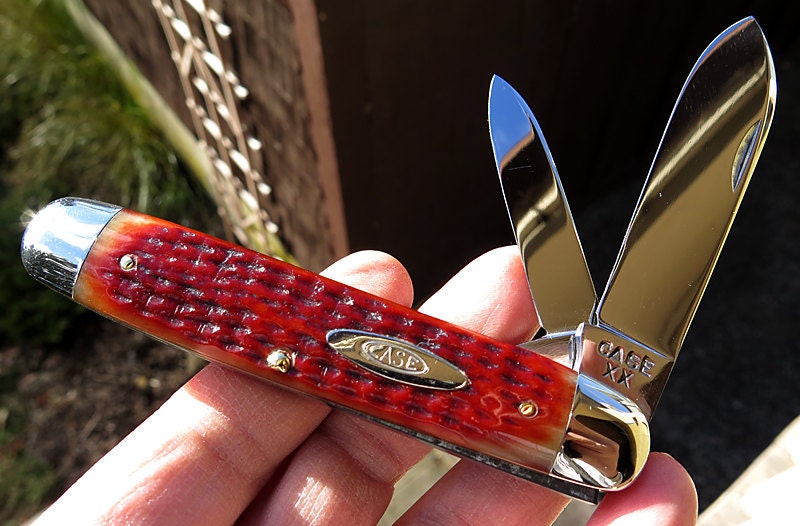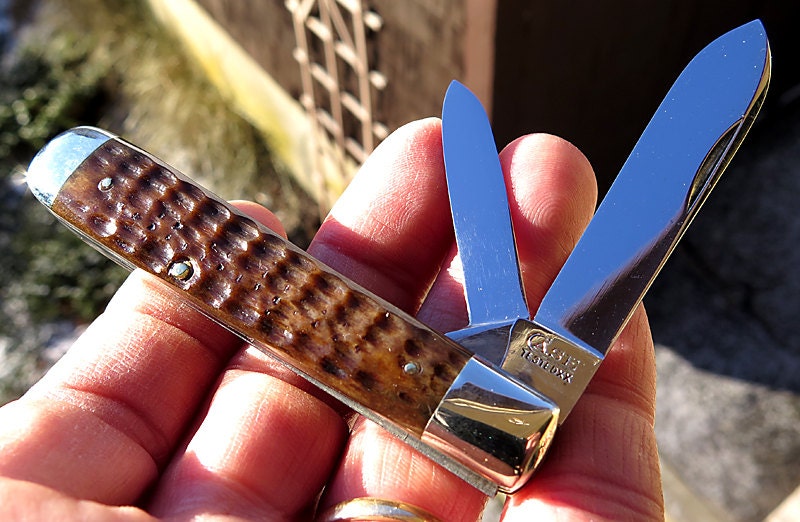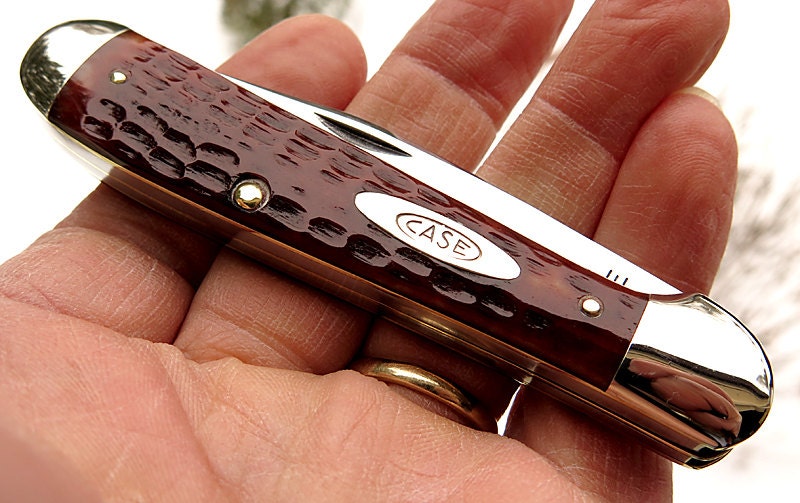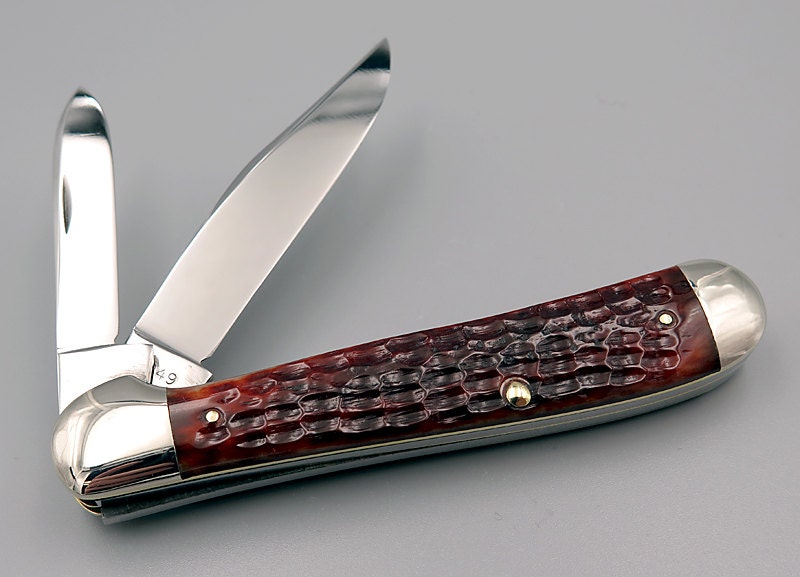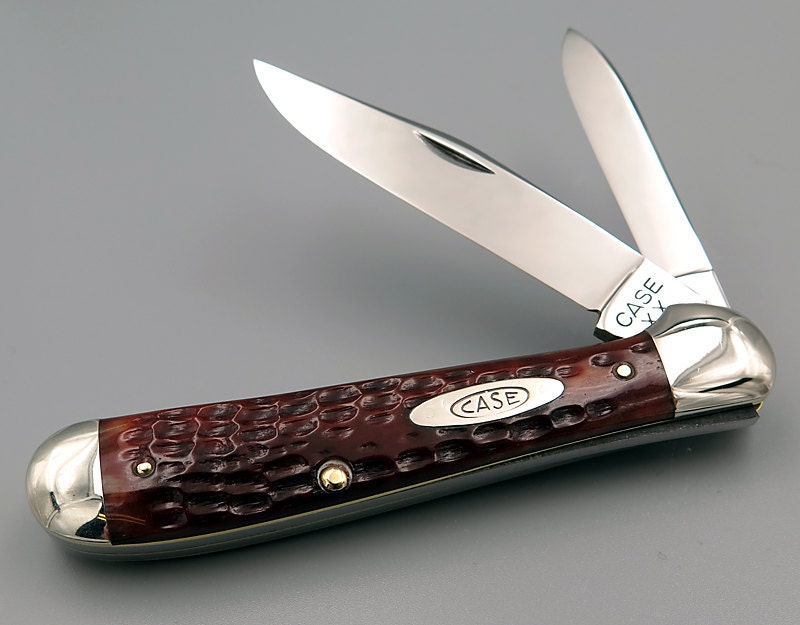 1940 Case XX Copperhead. For sale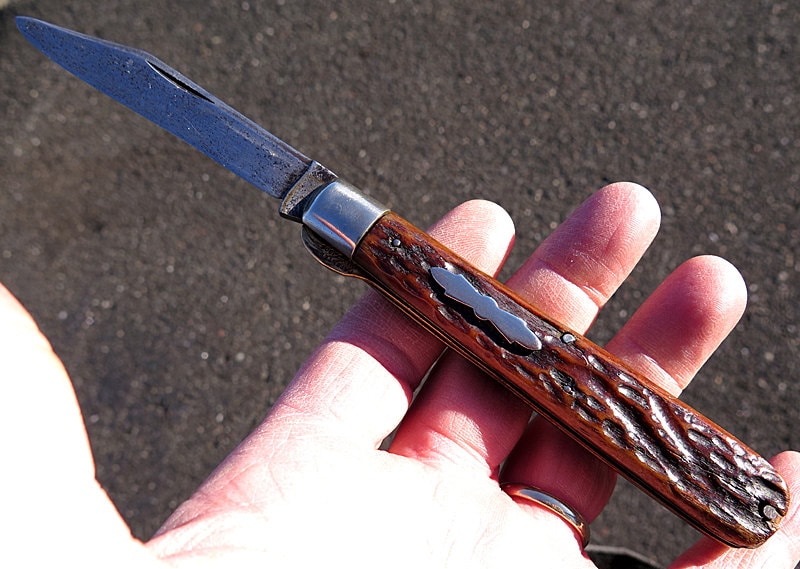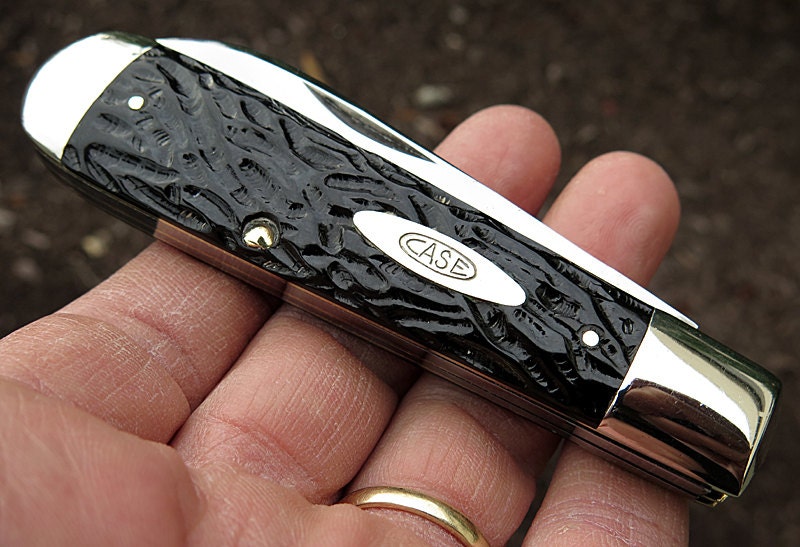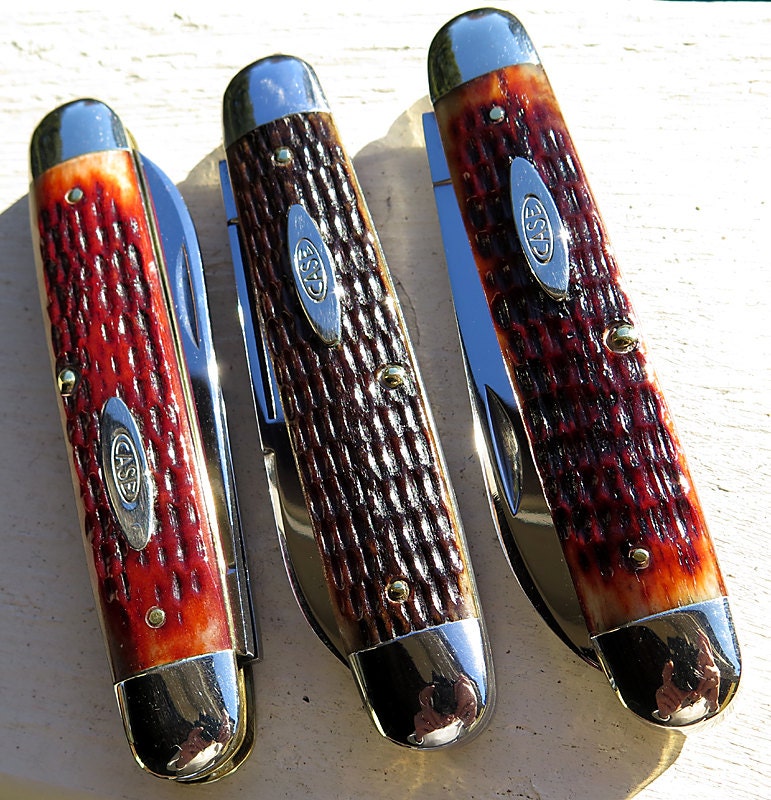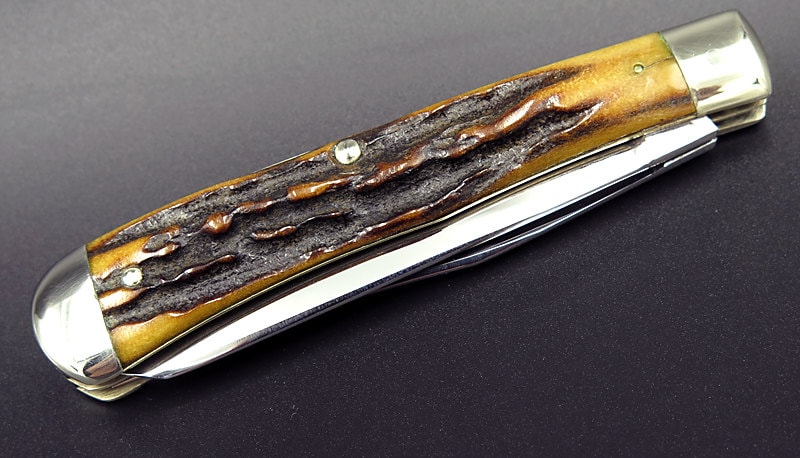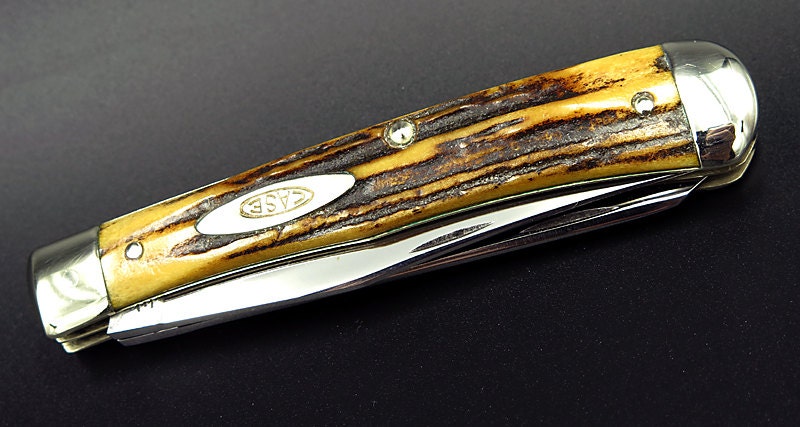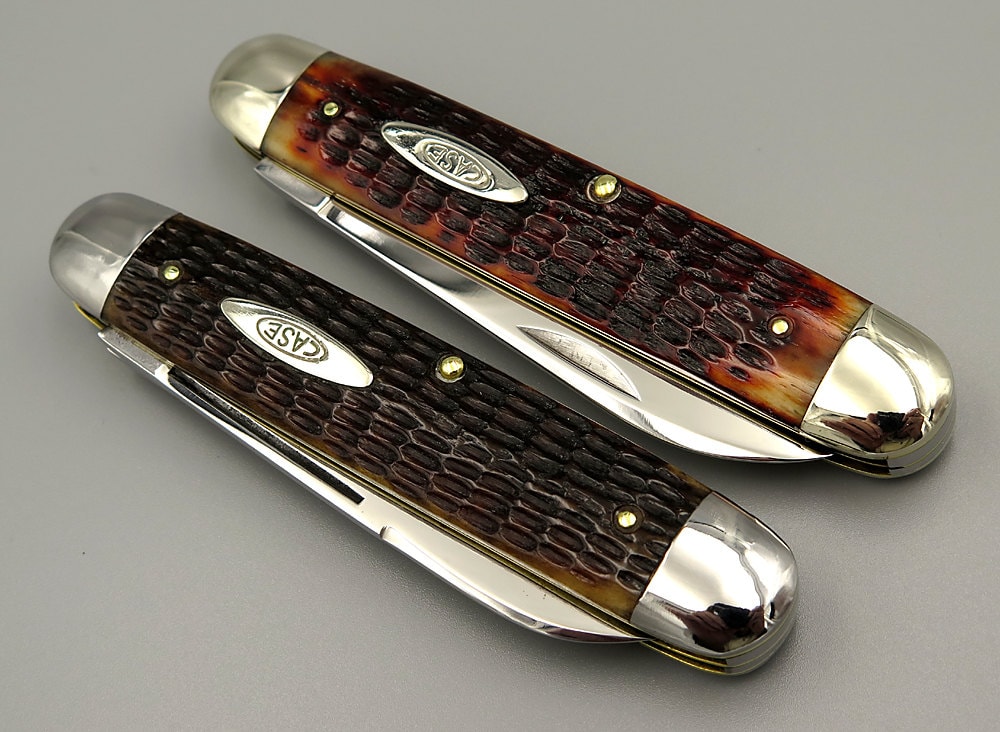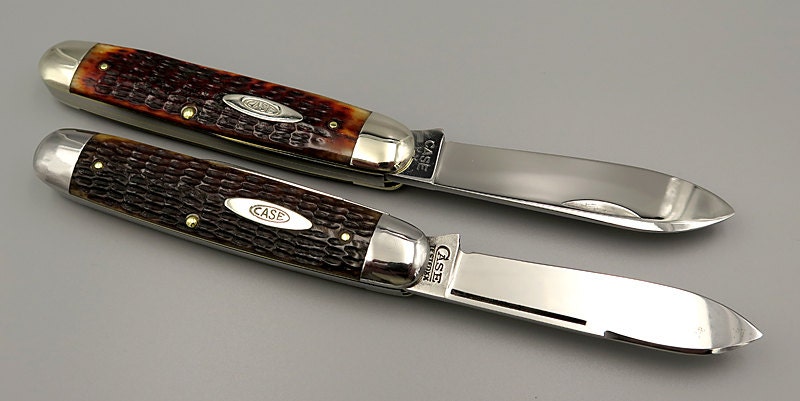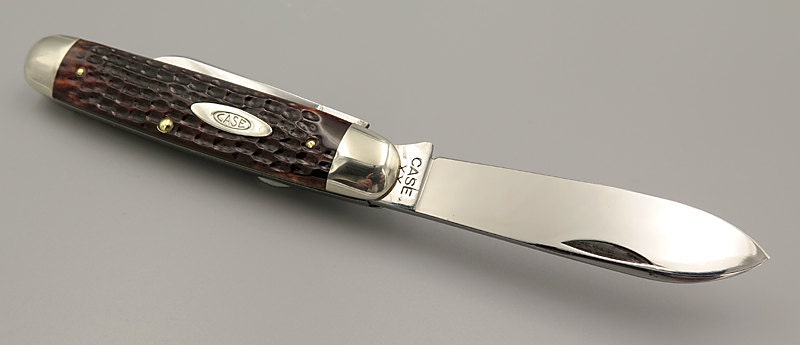 Above and below a Cast Tested 551 folding dagger 1920, it is available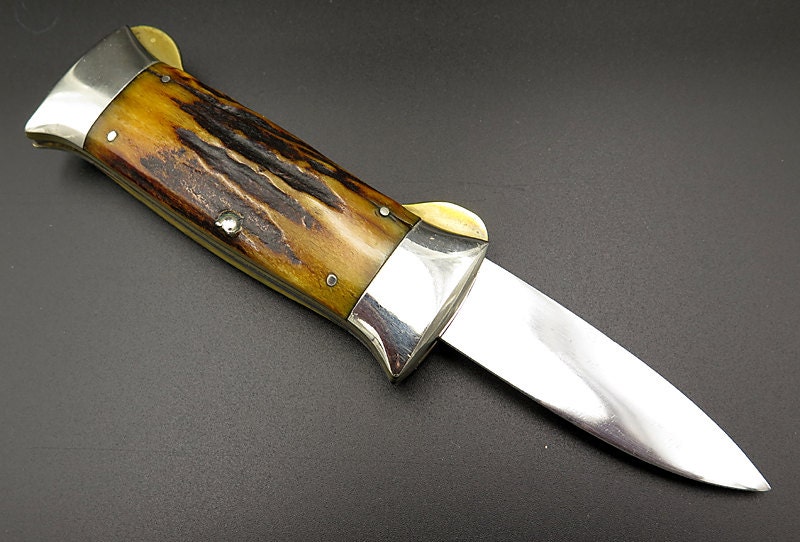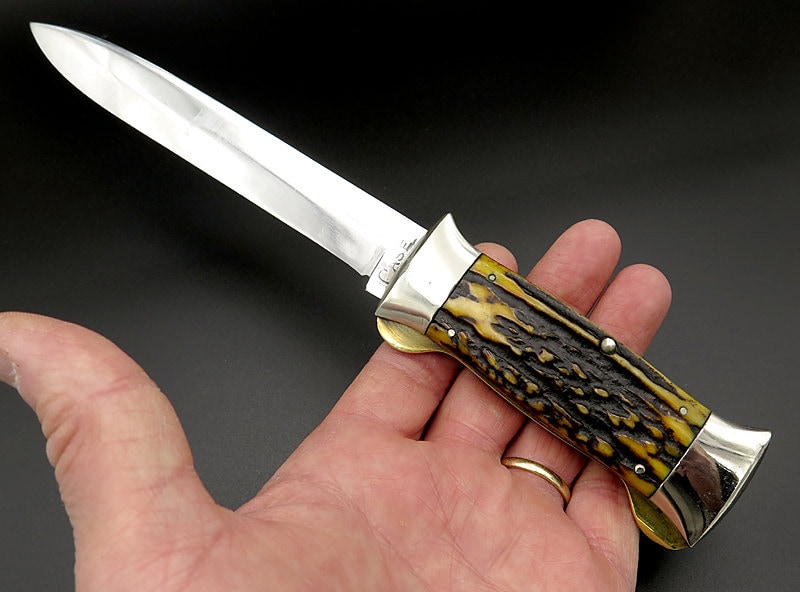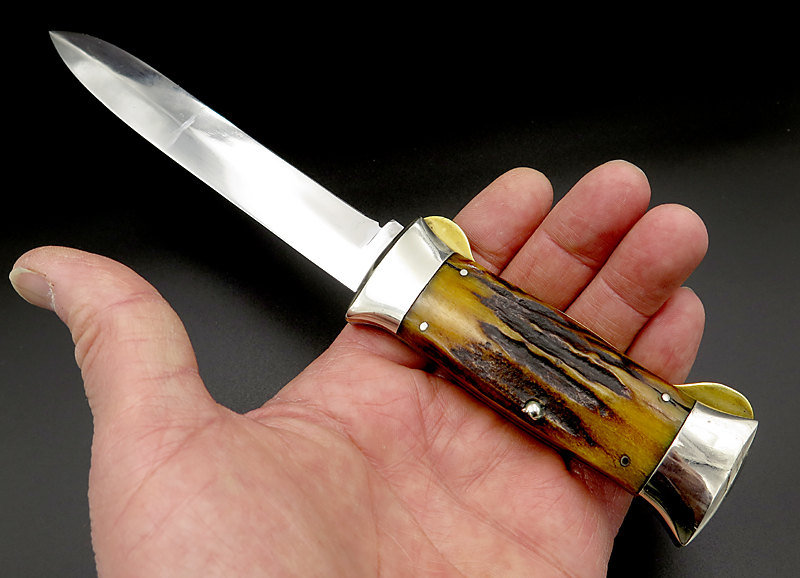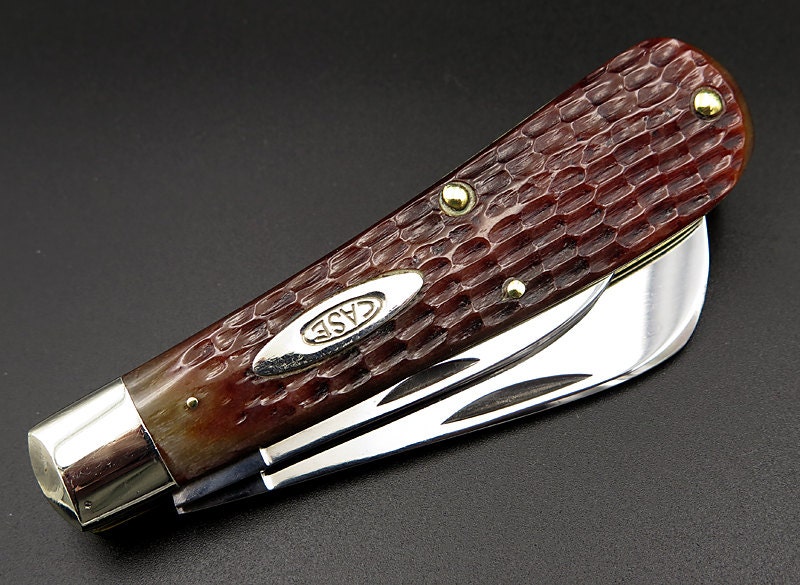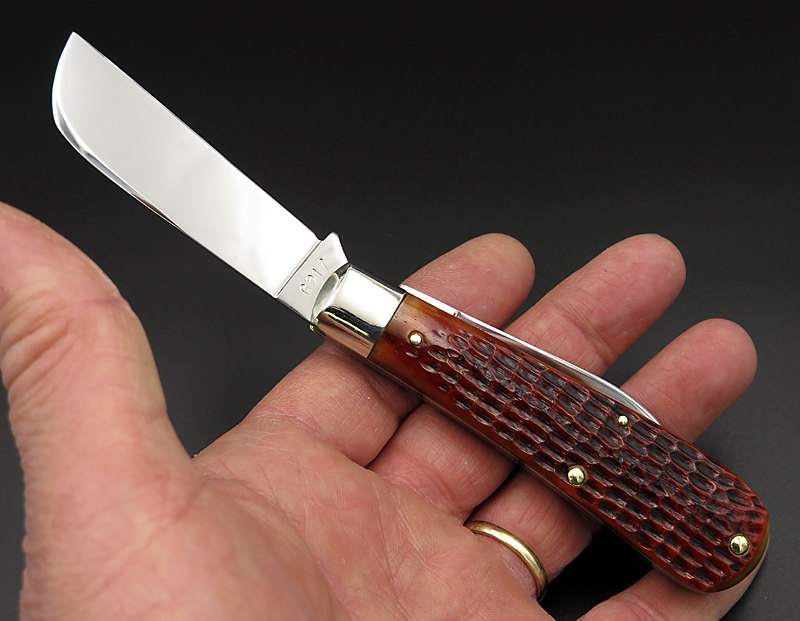 1940 Case Loom knife. Available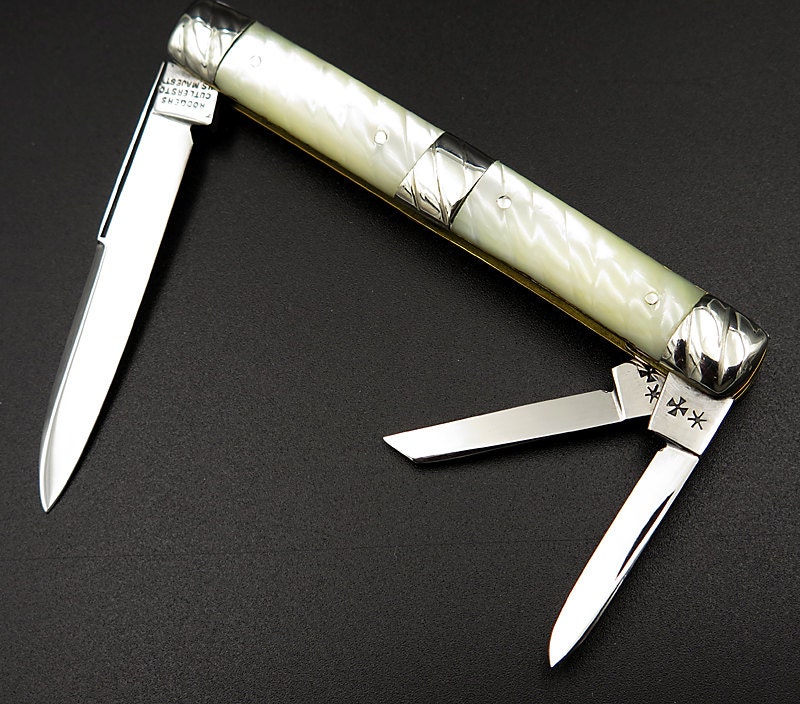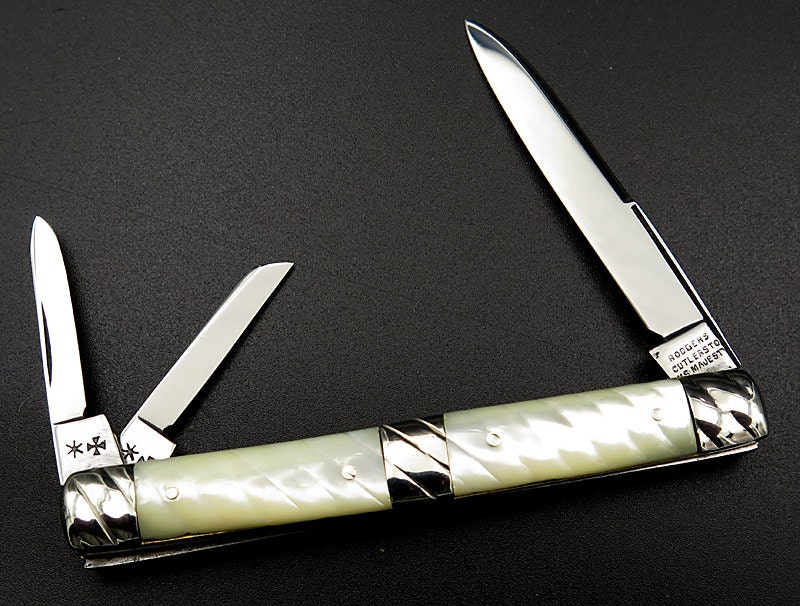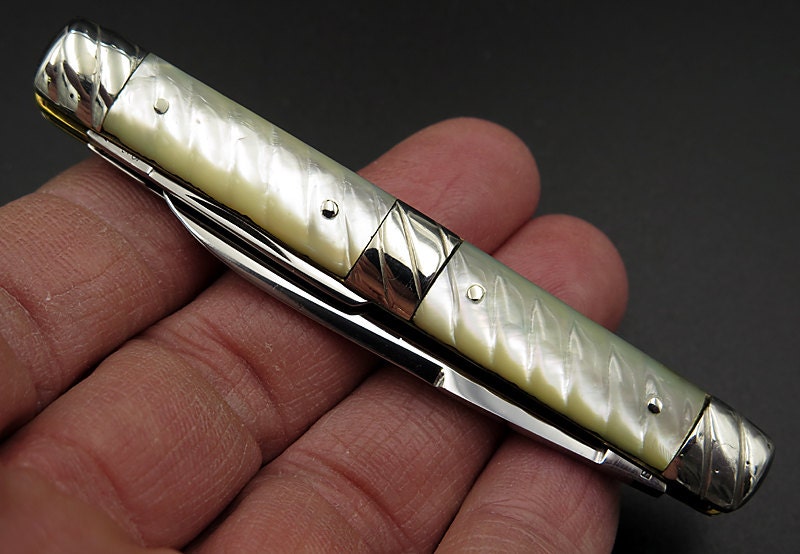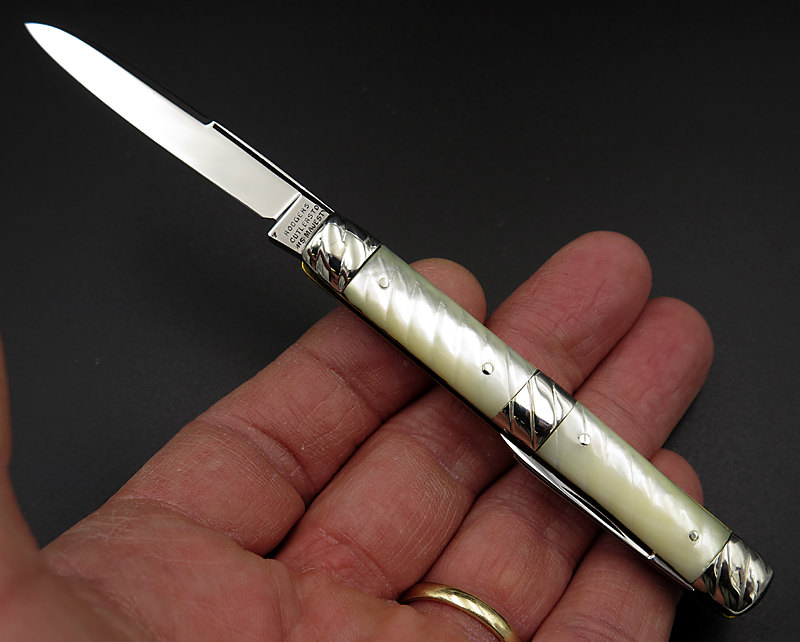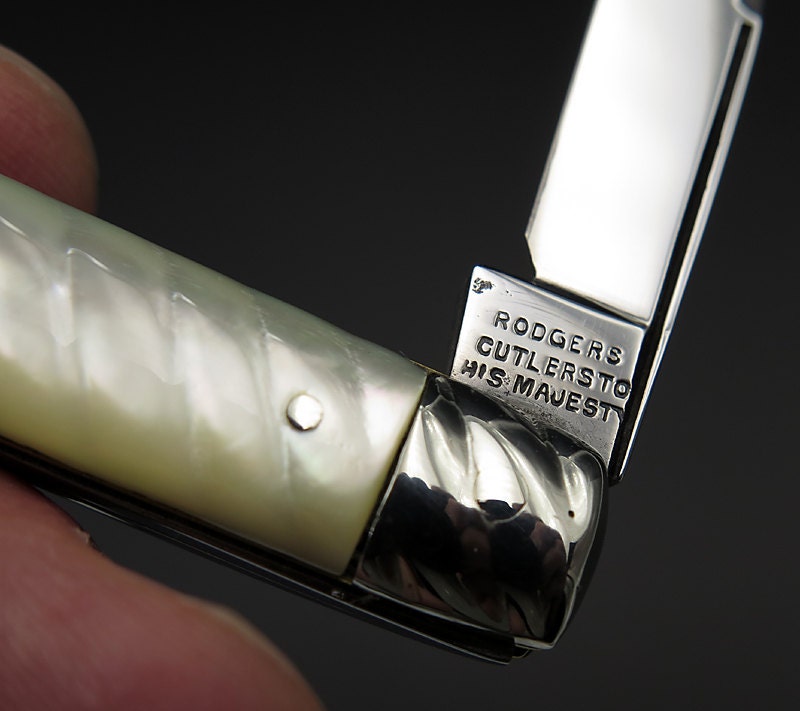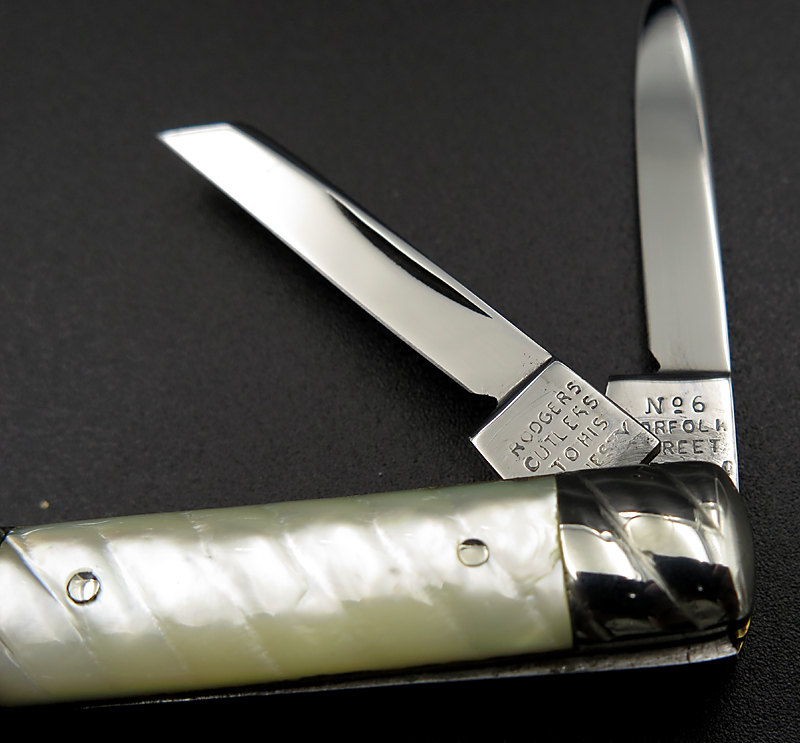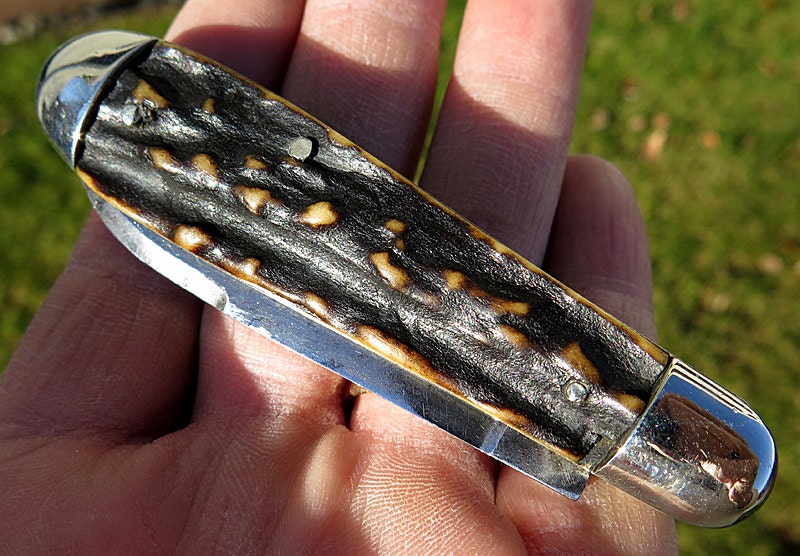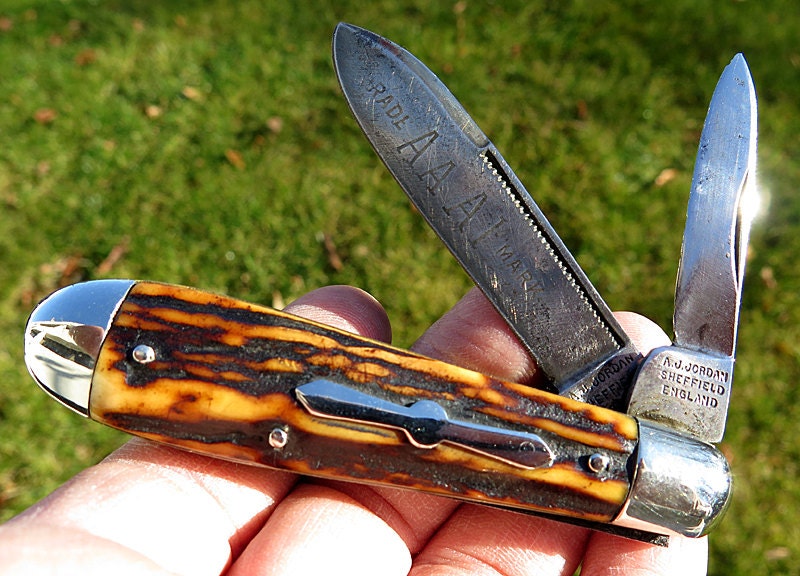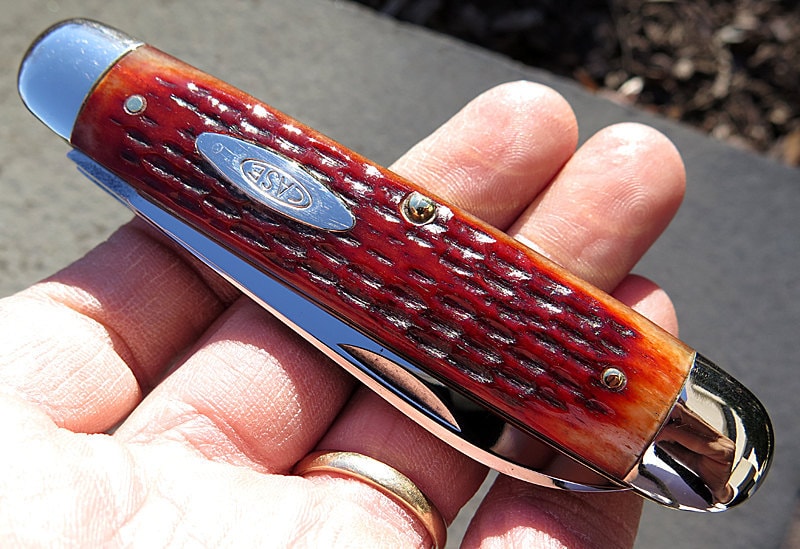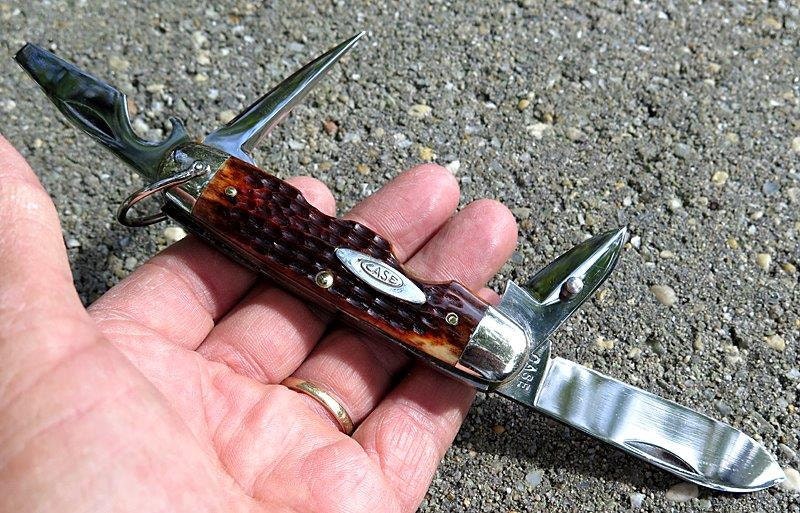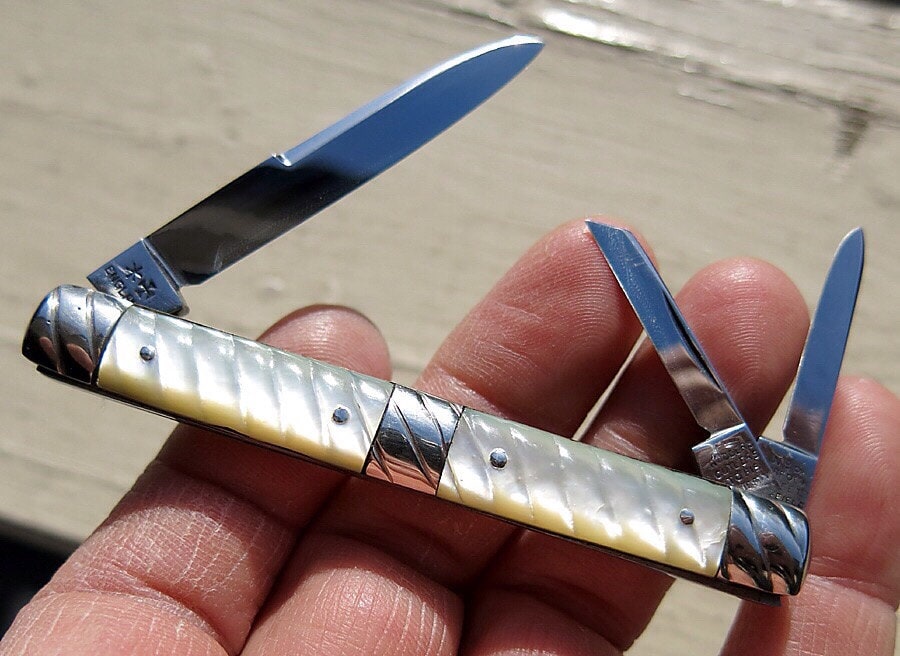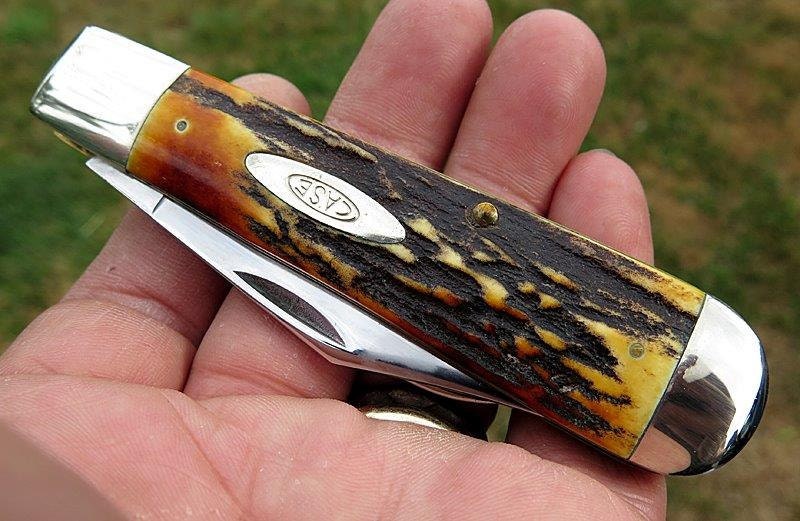 Case XX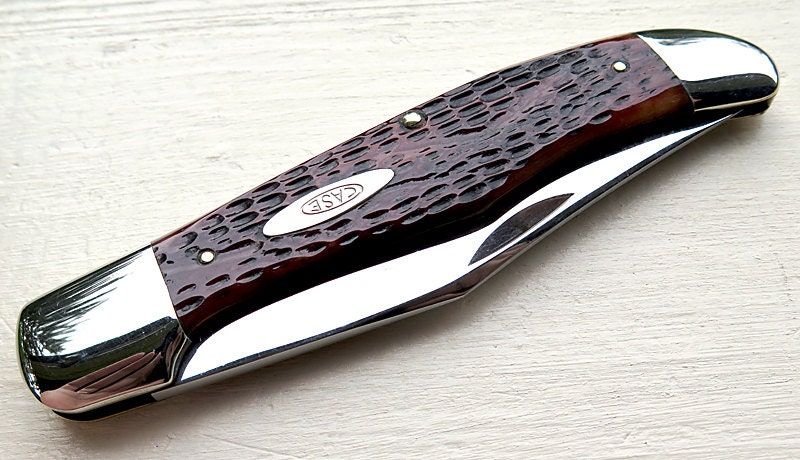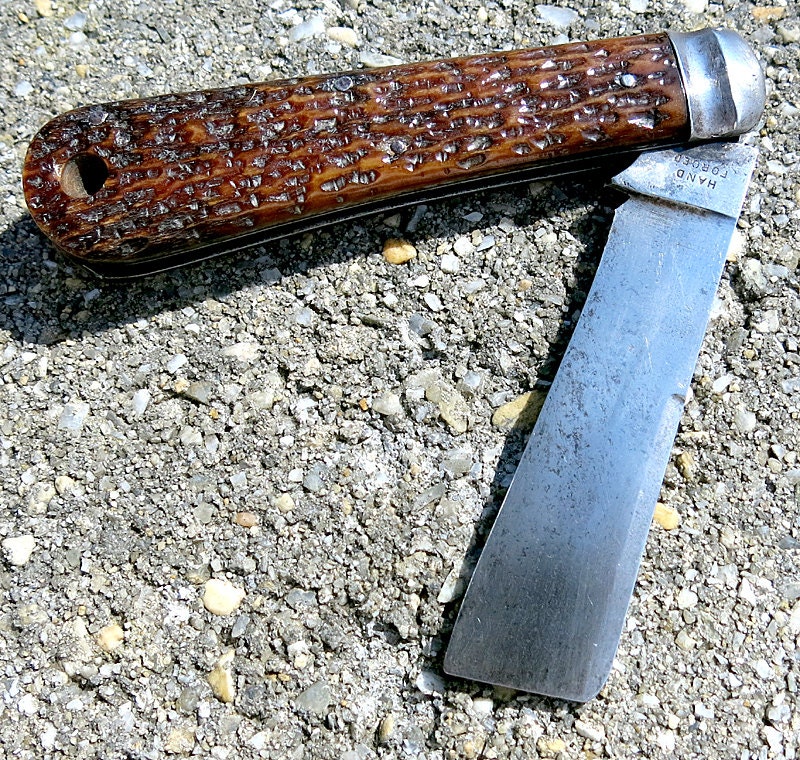 Civil war era made in New York Sold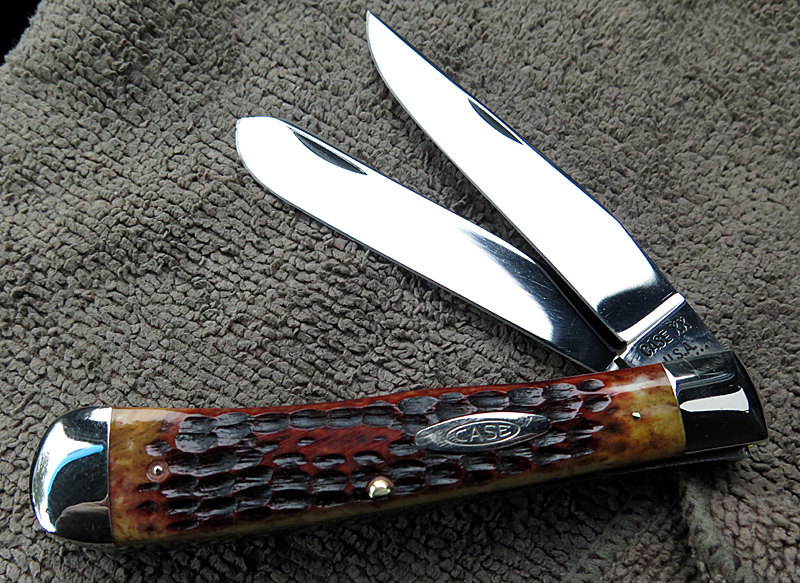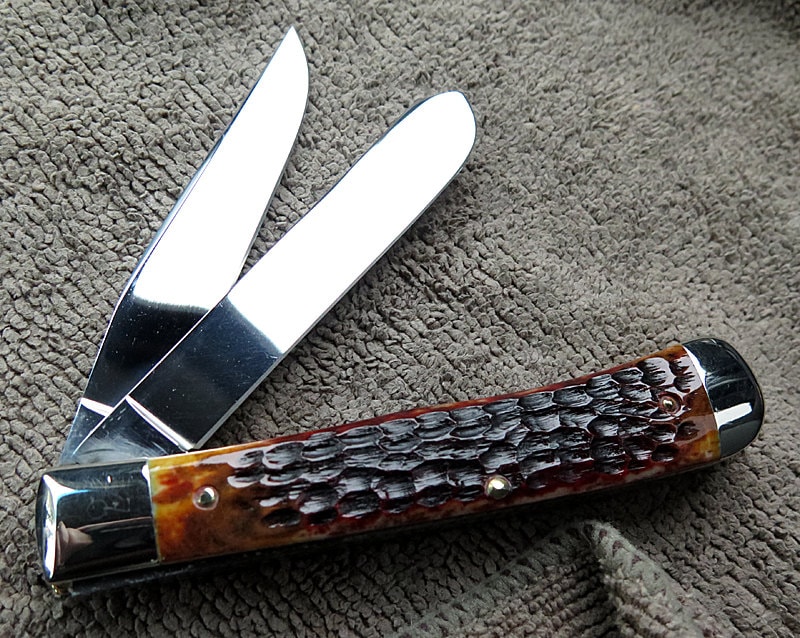 Case XX 10 dot. 1970 trapper. Sold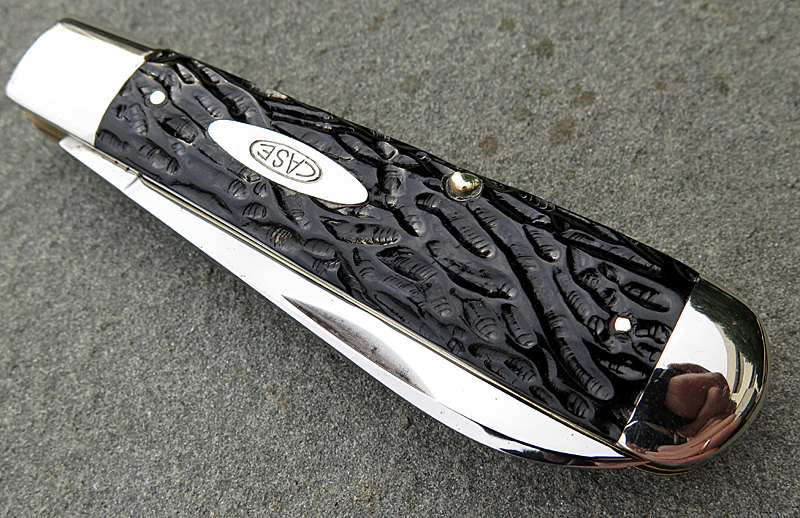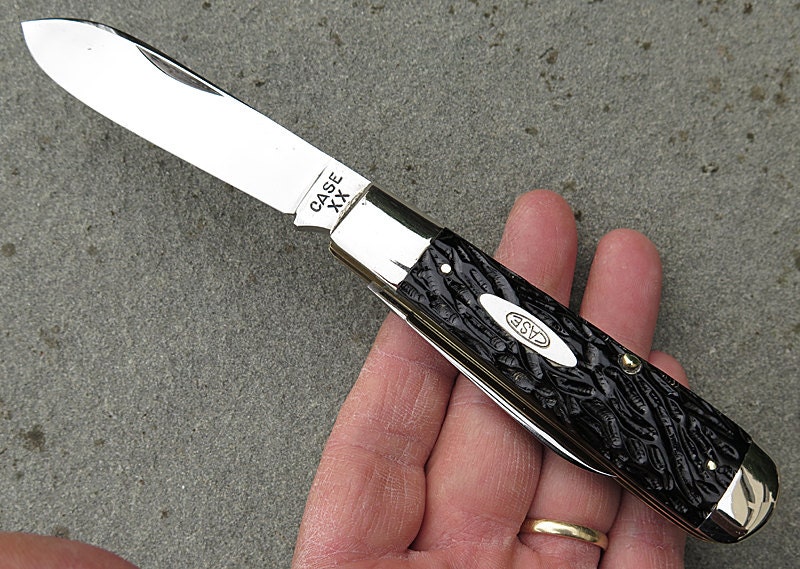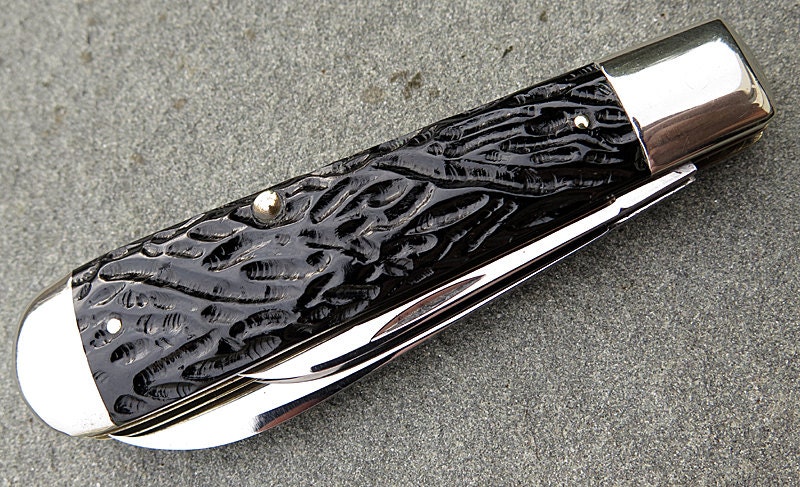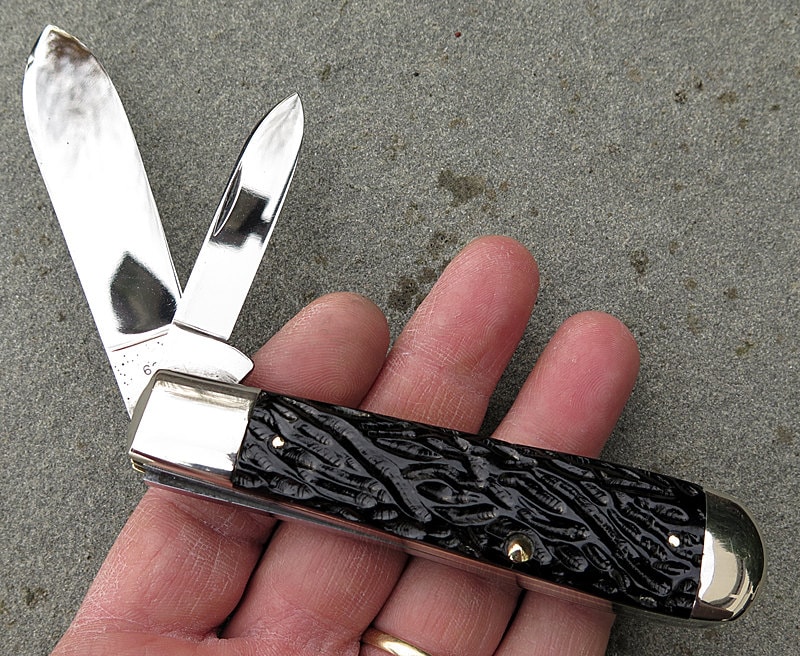 Case XX Rough Black Jack. Sold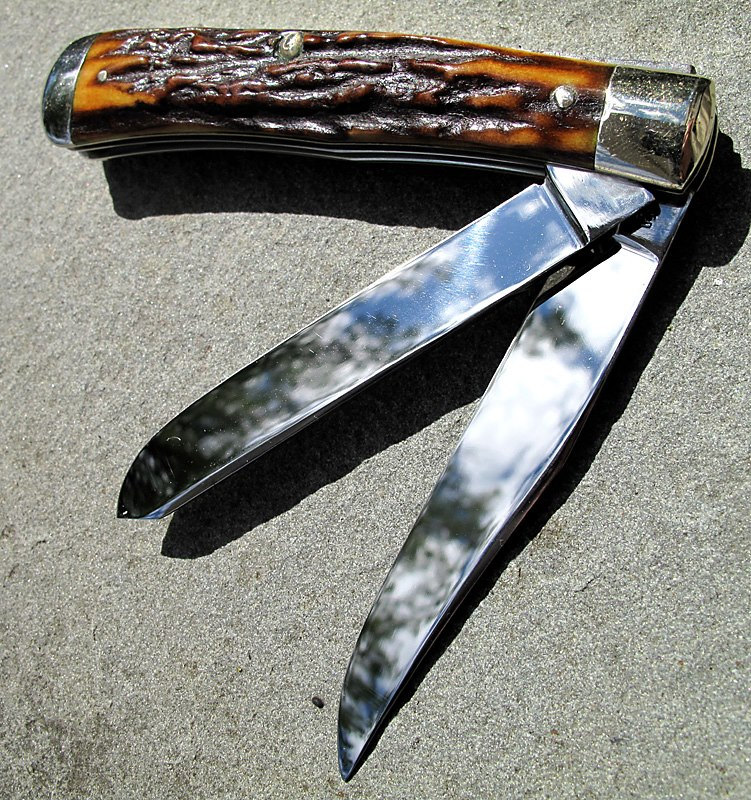 An early Tested stag Case trapper. NFS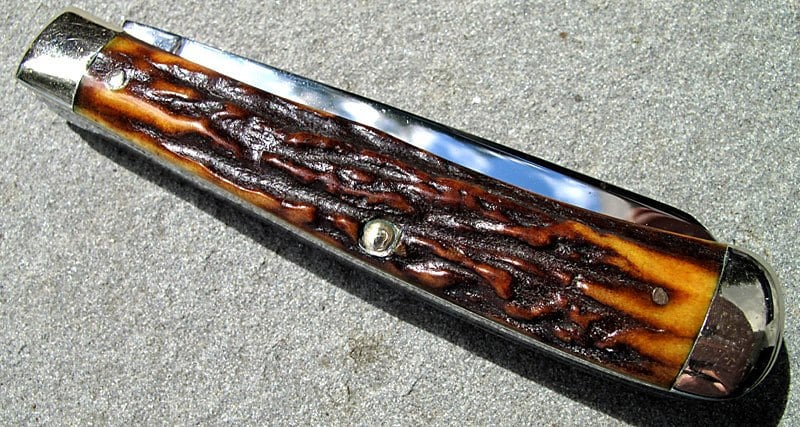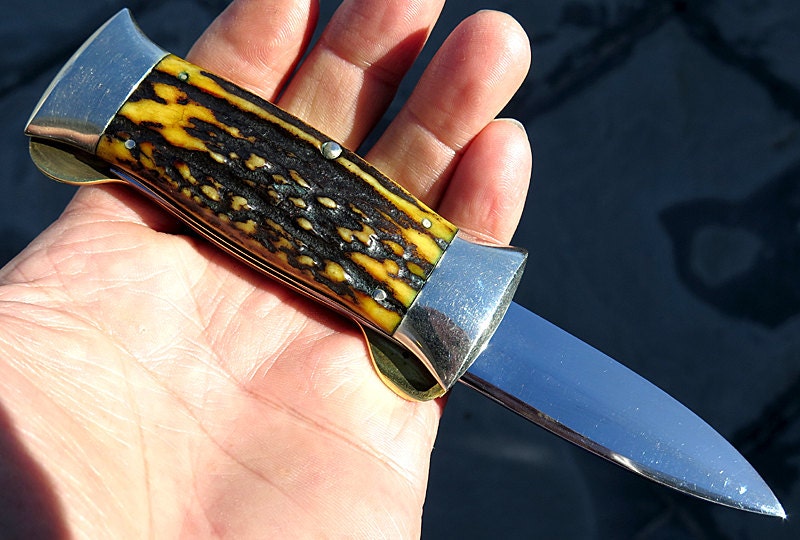 Front: Rare 1920-1939 Case Tested XX Stag Folding Bowie Knife 551.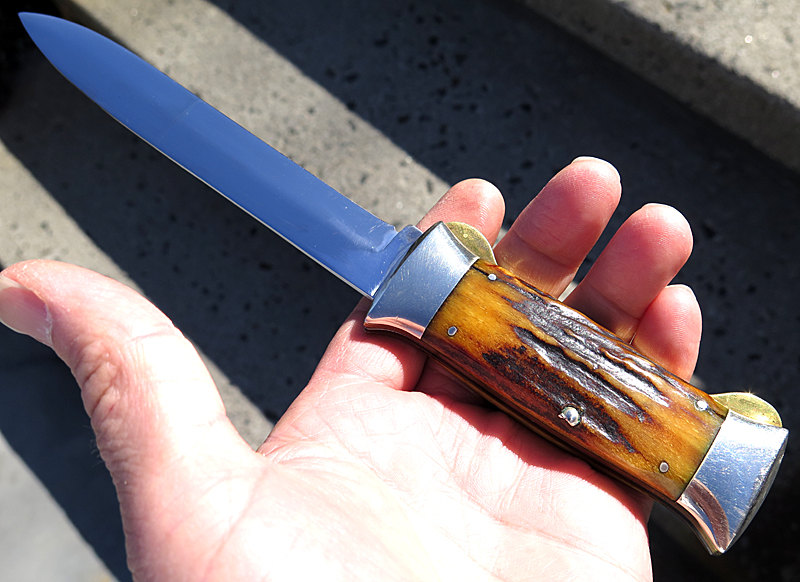 Extended blade. Rare Vintage 1920-1939 Case Tested XX Stag Folding Bowie Knife 551. Available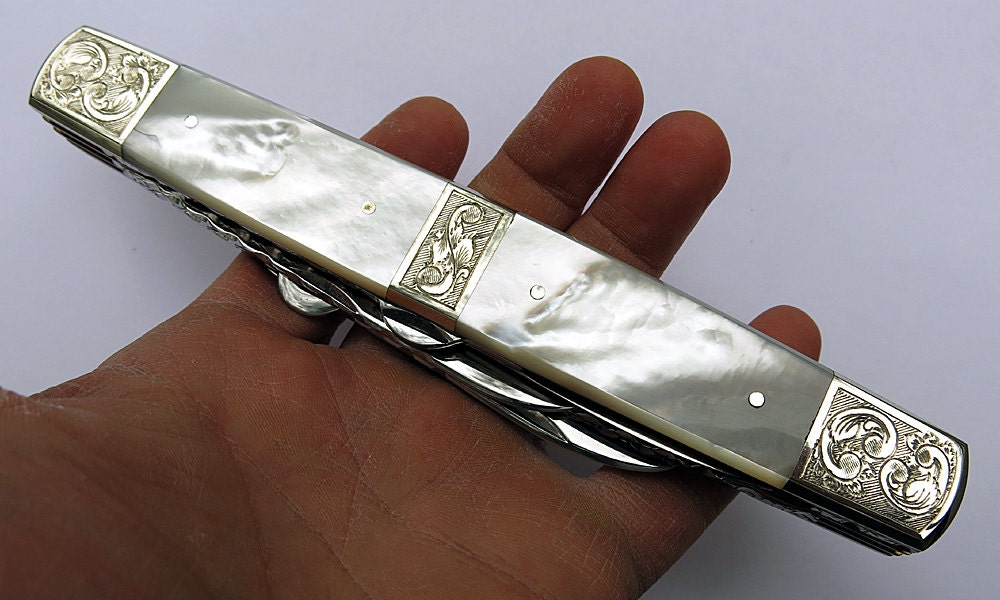 Hand made by the last of the Sheffield master makers in 1990. Only 12 were produced. This is No. 002. NFS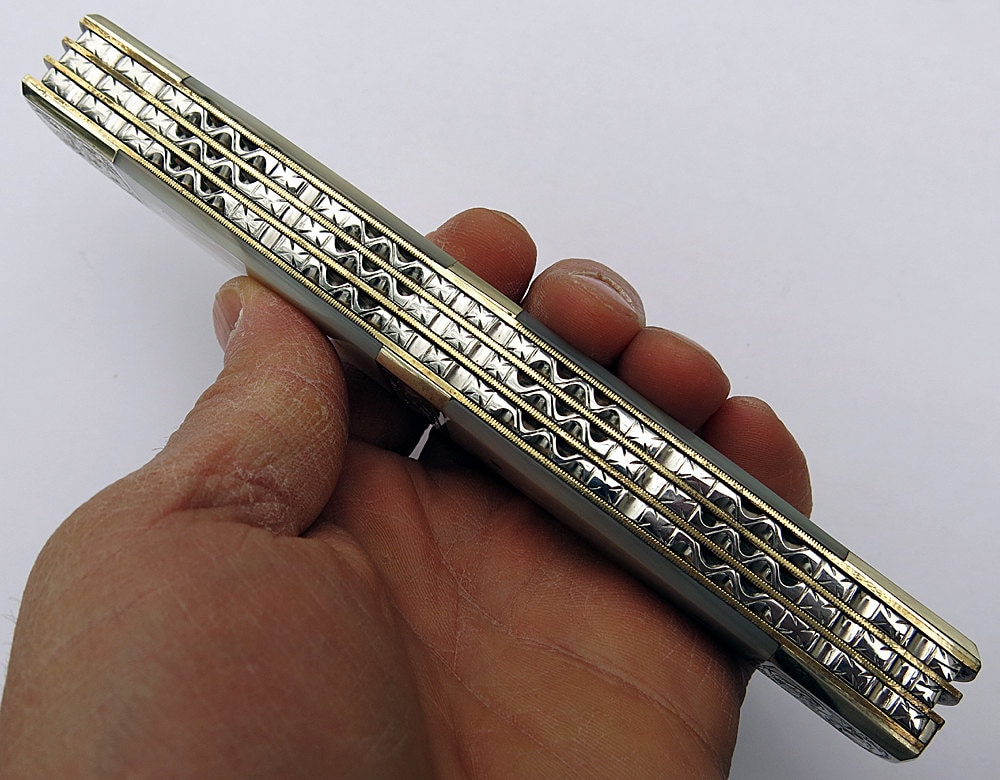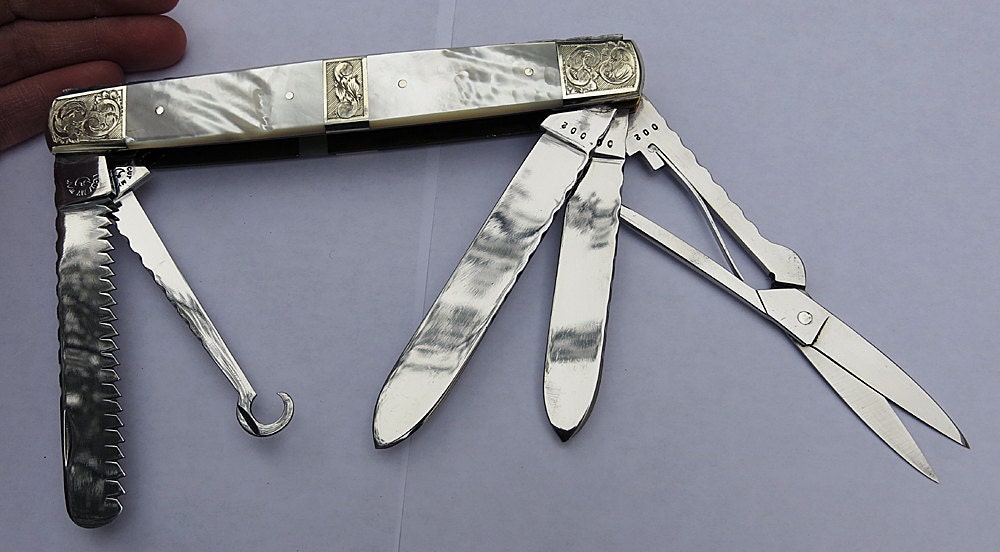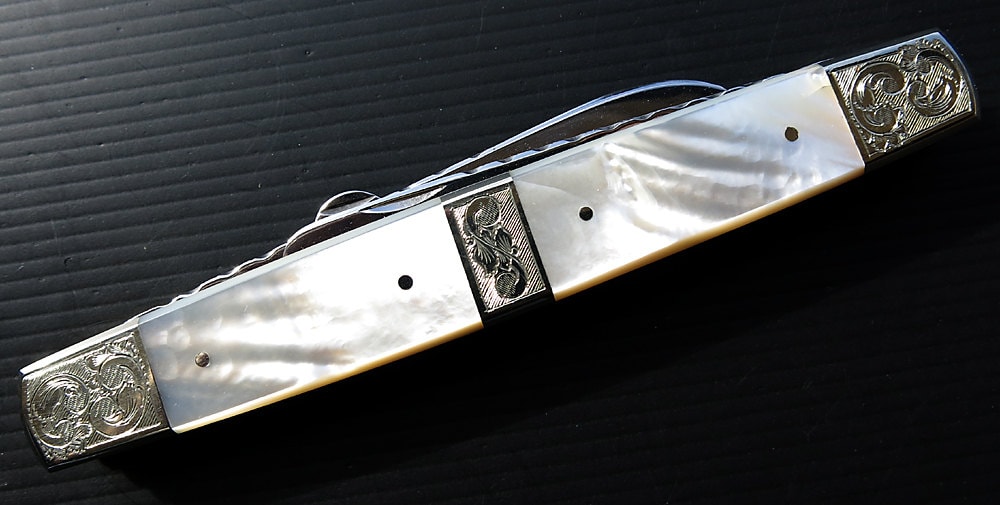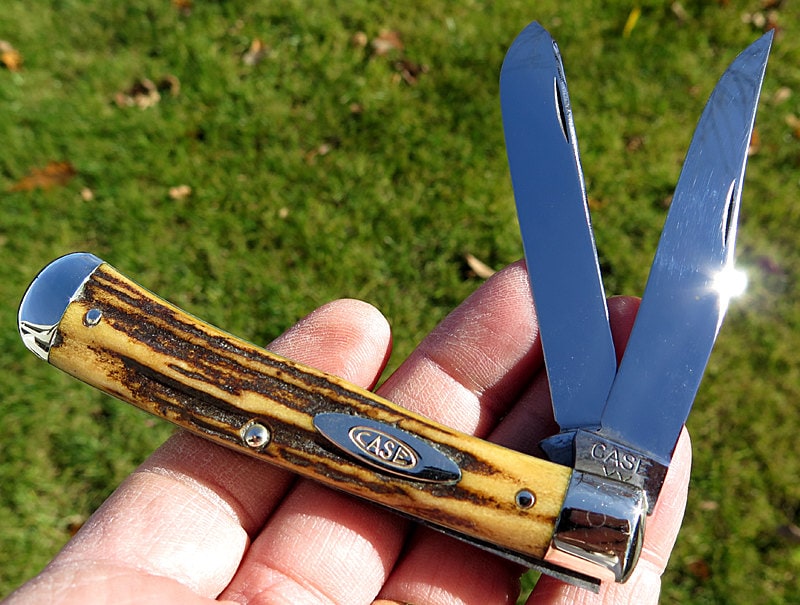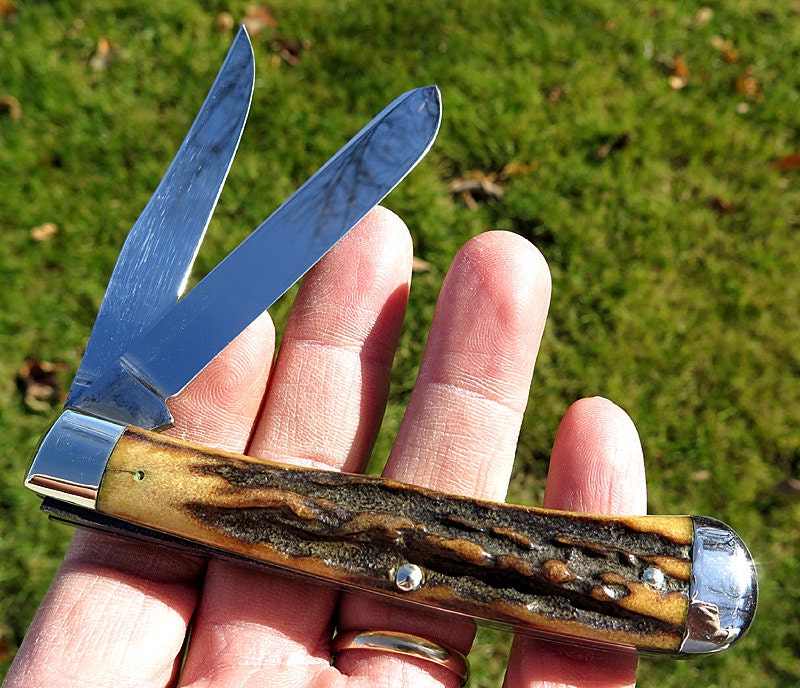 Case XX 1940's stag trapper. Pattern 5254. Available
Case XX red bone "moose" Sold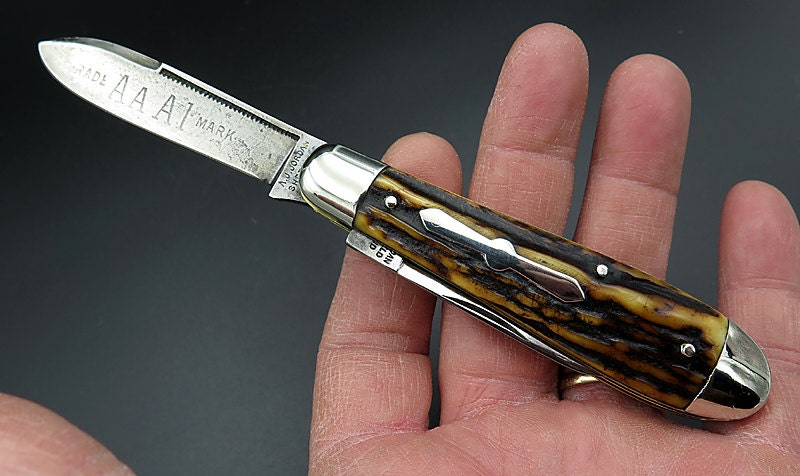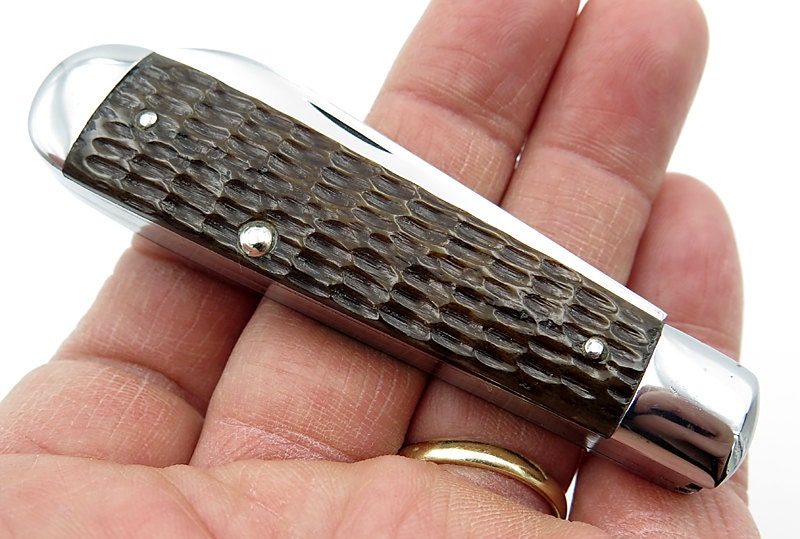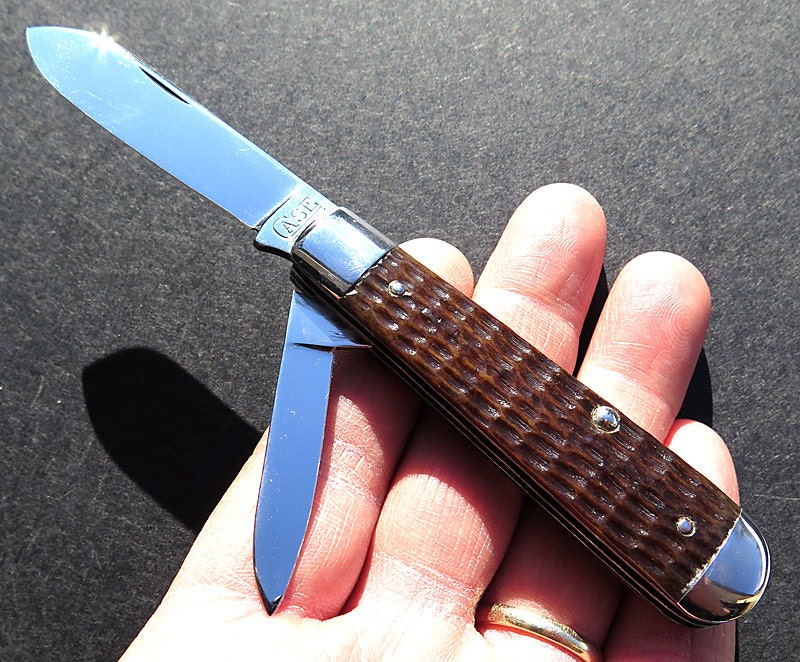 Green bone Tested 1920 Jack for sale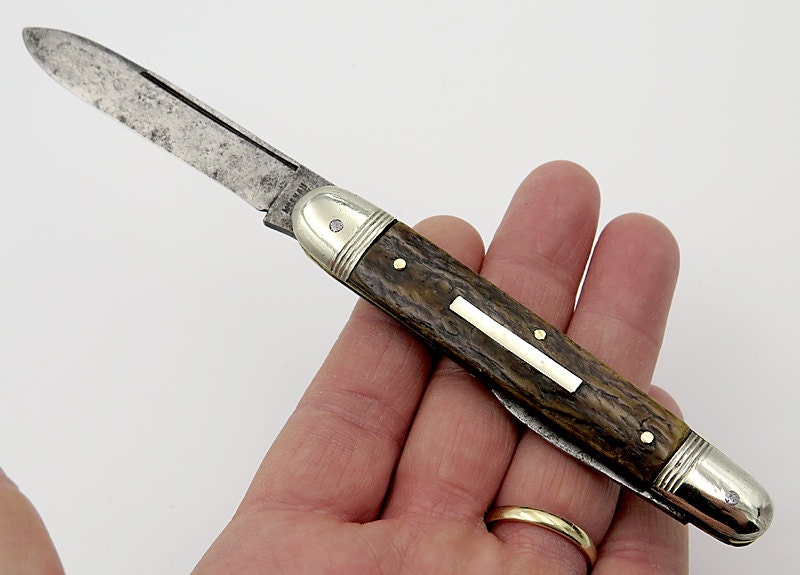 Polished stag Meehan, Germany 4.25 inch closed for sale