Hematite, is the mineral form of iron(III) oxide (Fe2O3), one of several iron oxides. Hematite crystallizes in the rhombohedral lattice system, and it has the same crystal structure as ilmenite and corundum. Hematite and ilmenite form a complete solid solution at temperatures above 950 °C (1,740 °F).Hematite is colored black to steel or silver-gray, brown to reddish brown, or red. It is mined as the main ore of iron. Varieties include kidney ore, martite (pseudomorphs aftermagnetite), iron rose and specularite (specular hematite). While the forms of hematite vary, they all have a rust-red streak. Hematite is harder than pure iron, but much more brittle.Maghemite is a hematite- and magnetite-related oxide mineral.Huge deposits of hematite are found in banded iron formations. Gray hematite is typically found in places that can have still standing water or mineral hot springs, such as those inYellowstone National Park in North America. The mineral can precipitate out of water and collect in layers at the bottom of a lake, spring, or other standing water. Hematite can also occur without water, however, usually as the result of volcanic activity.Clay-sized hematite crystals can also occur as a secondary mineral formed by weathering processes in soil, and along with other iron oxides or oxyhydroxides such as goethite, is responsible for the red color of many tropical, ancient, or otherwise highly weathered soils. Credit:  Wikipedia,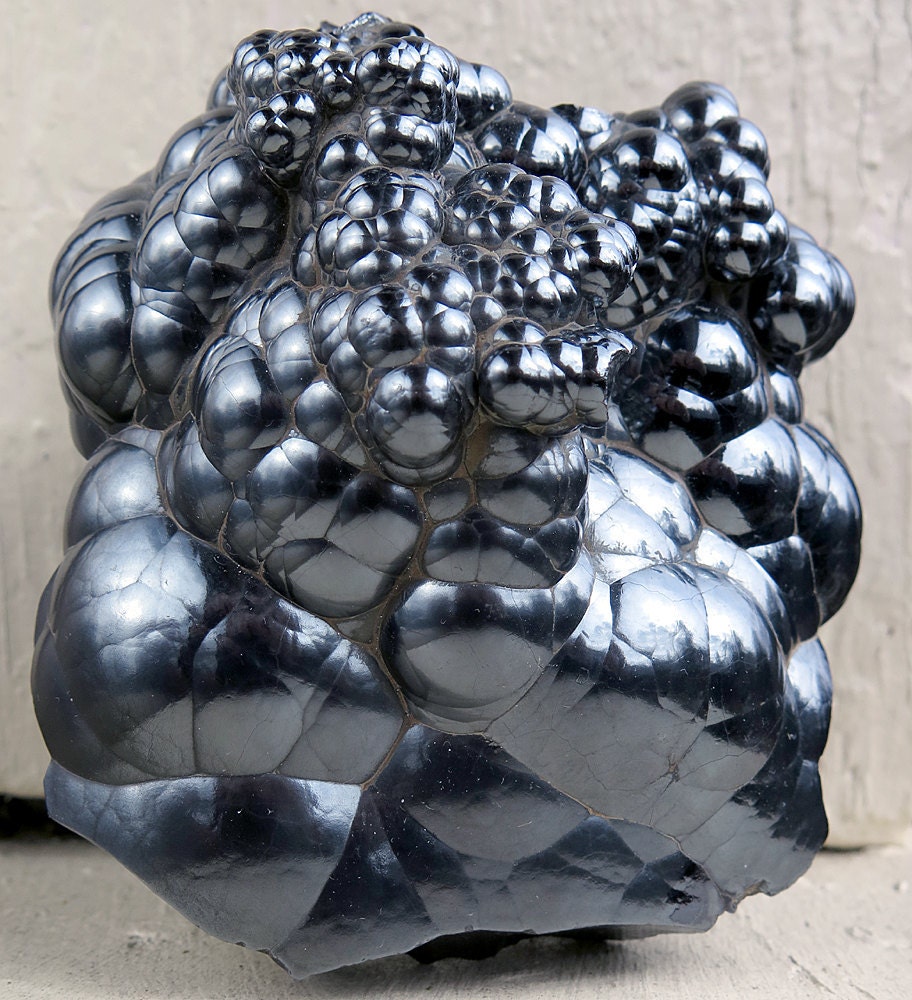 Hematite sold from www.etsy.com/shop/GoldenHourMinerals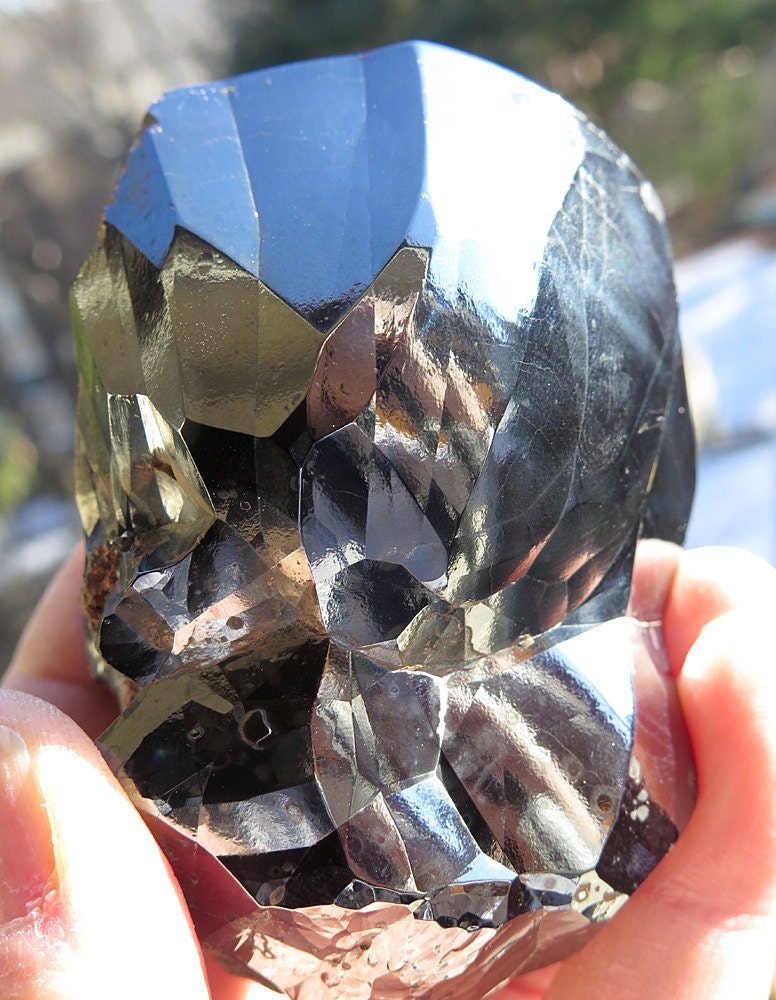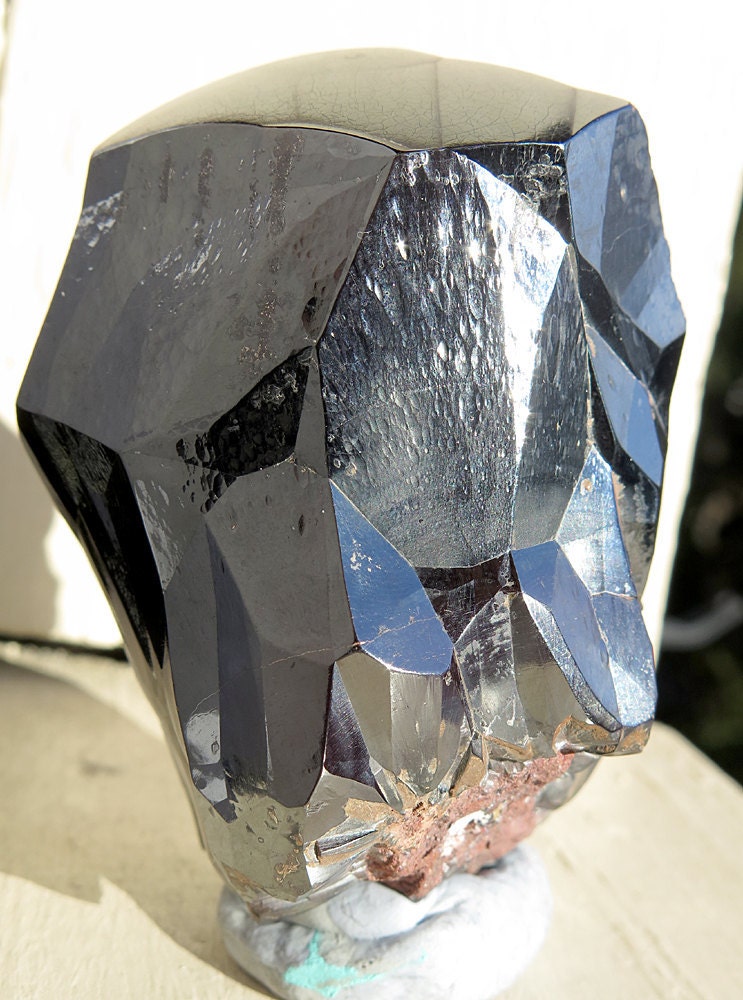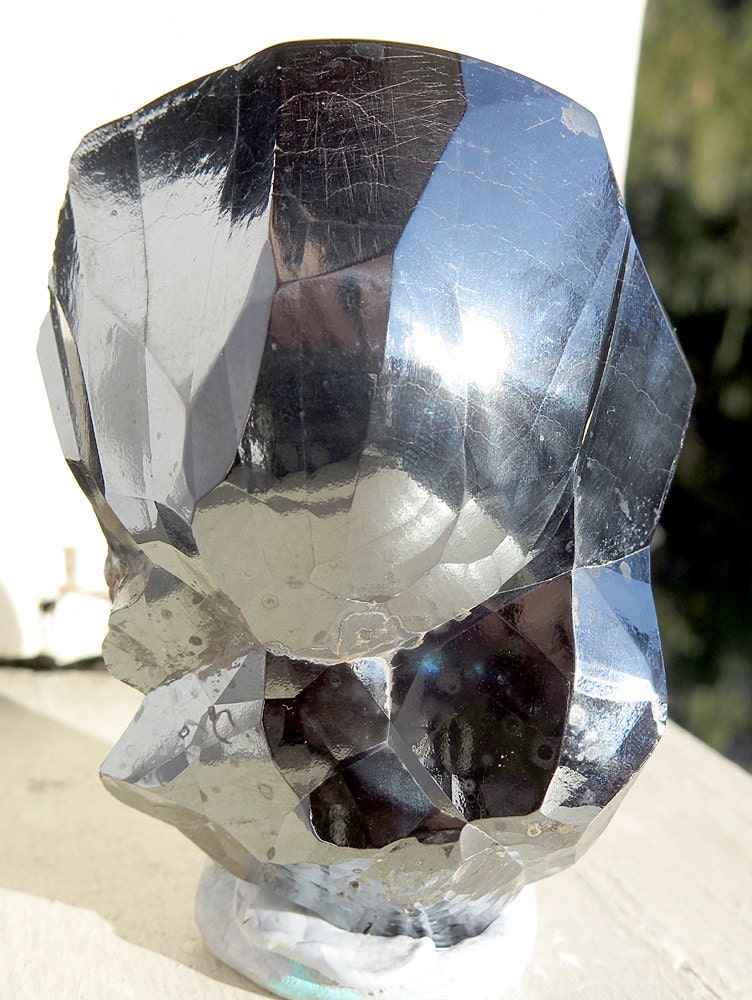 A most amazing natural geometric Hematite extra large size. Morocco. On site and available to own now.  https://www.etsy.com/listing/578215500/a-most-amazing-natural-geometric?ref=shop_home_active_17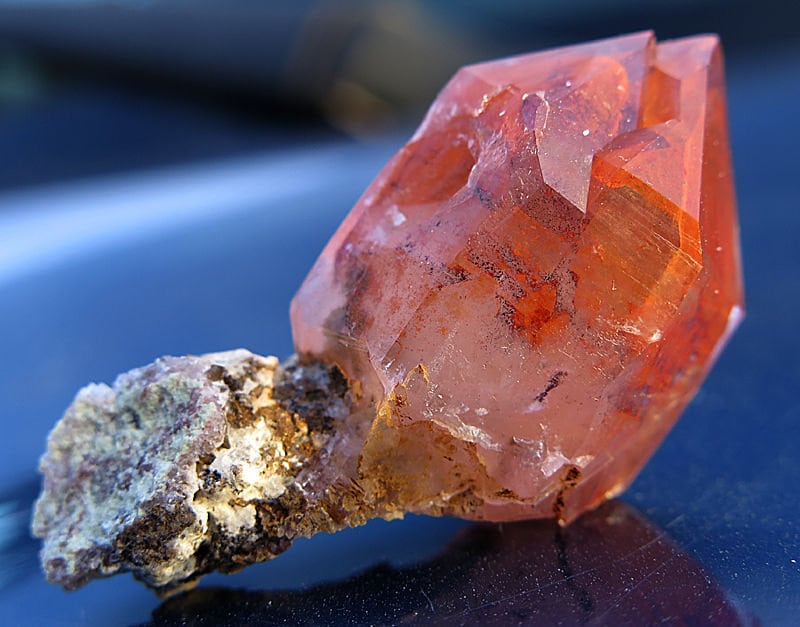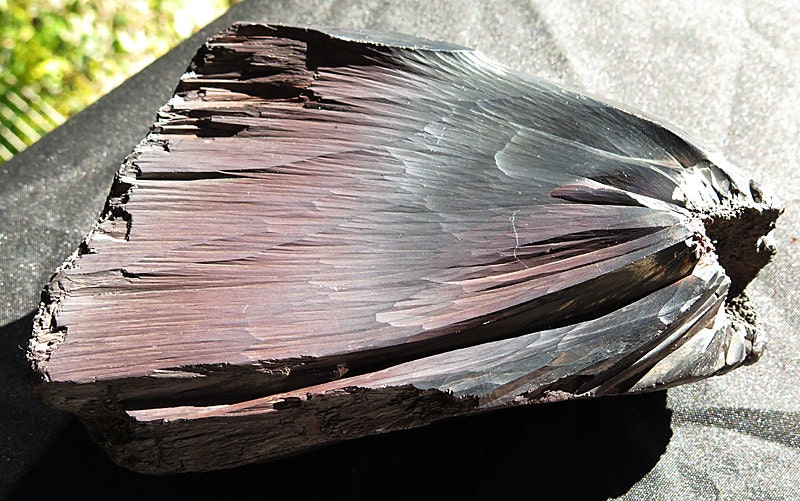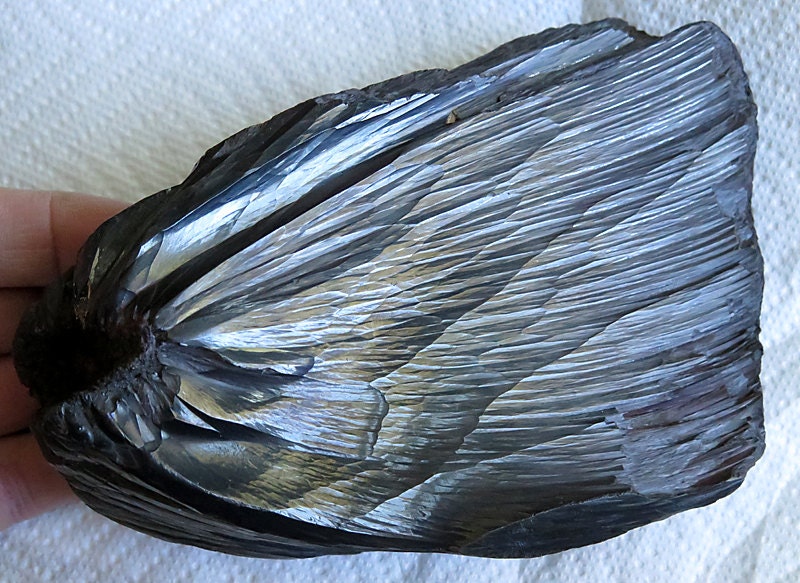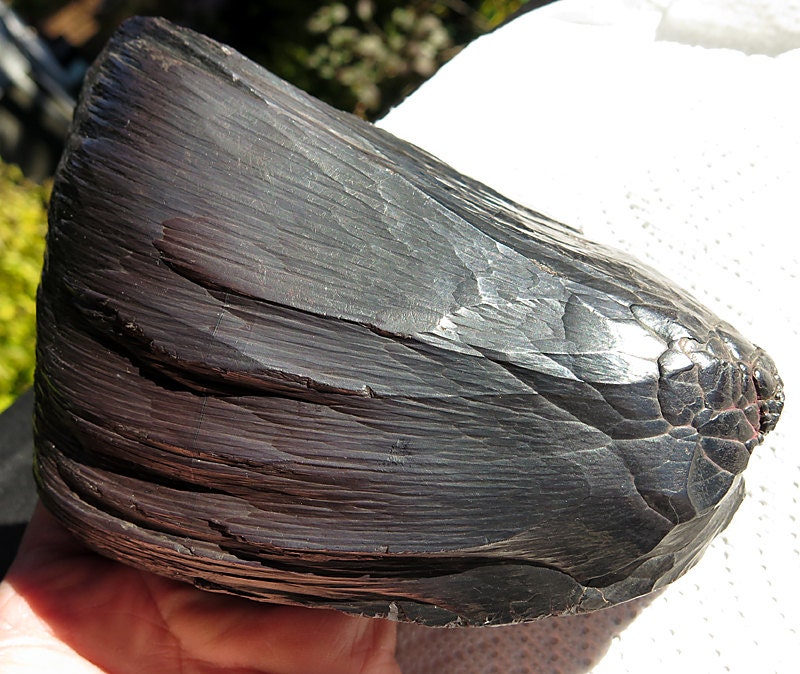 ABOVE: Hematite variety: Needle Ore. Wakefield, Gogebic Co., Michigan A large specimen of needle ore Hematite with a curved aspect from a location from which specimens are seldom available. There were a large number of mines in the area, the last of which closed in 1961. The surface of the specimen has a high, luster and exhibits interesting, striated growth patterns which are curved in parallel with the general shape of the specimen. The color is black with overtones of reddish/brown in places. This is a significant specimen from the iron mining region of Michigan. The specimen is from an old collection of a now deceased lawyers from Sault Ste. Marie, Michigan.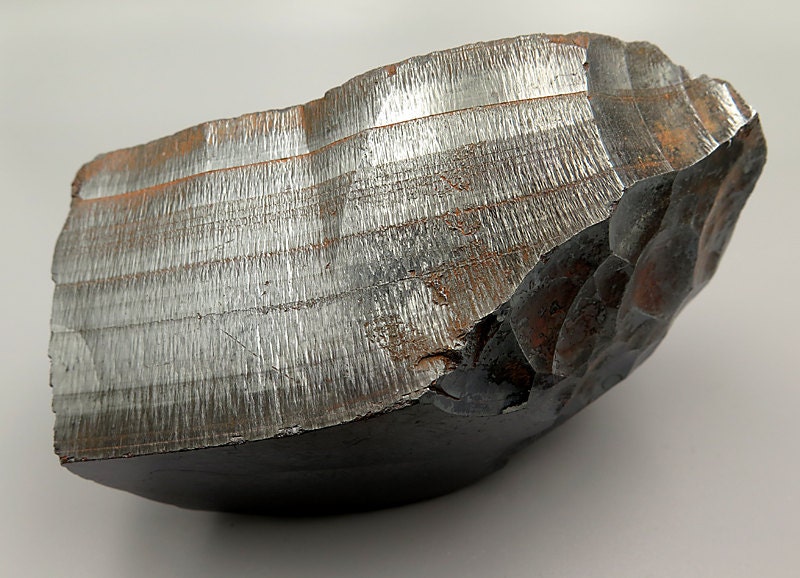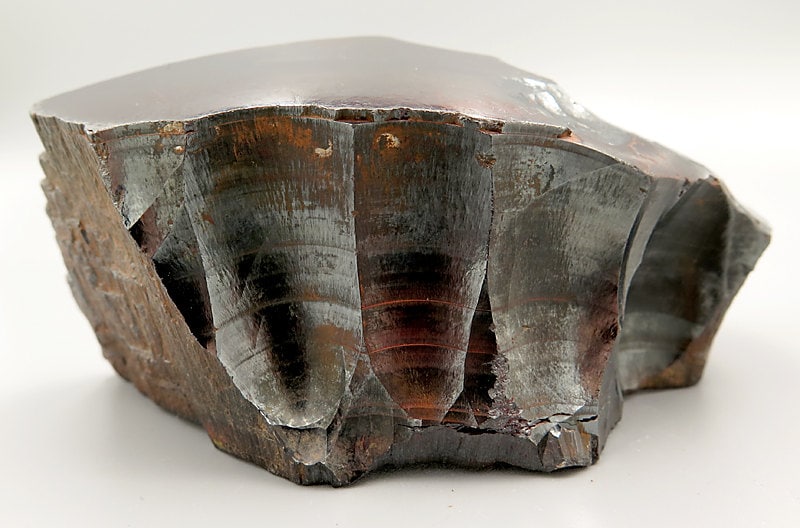 ABOVE: Large, High Luster Hematite. 4.25 inch. Heavy Metal! https://www.etsy.com/listing/385228010/a-very-cool-large-high-luster-hematite?ga_search_query=HEMATITE&ref=shop_items_search_21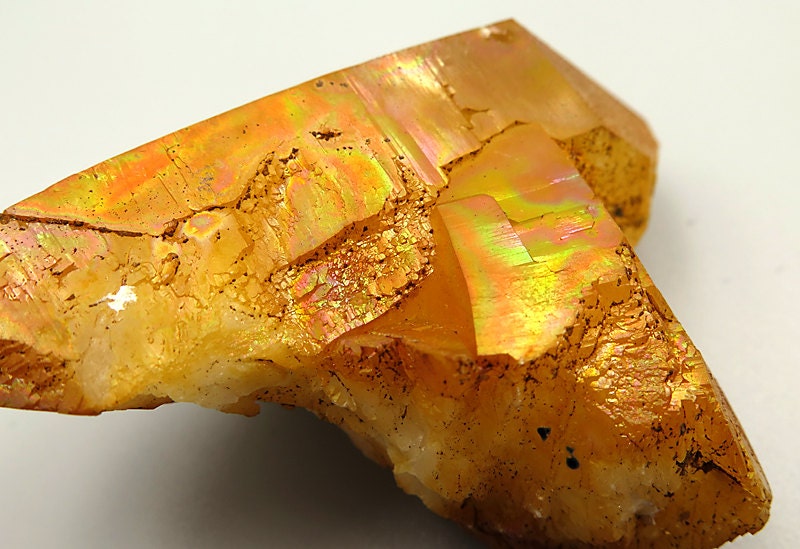 ABOVE: Natural Golden Iron Coated (hematite) Quartz Cluster with Iridescence Collier Creek Mine in Mount Ida, Montgomery County, Arkansas. https://www.etsy.com/listing/500495977/natural-golden-iron-coated-quartz?ref=shop_home_active_22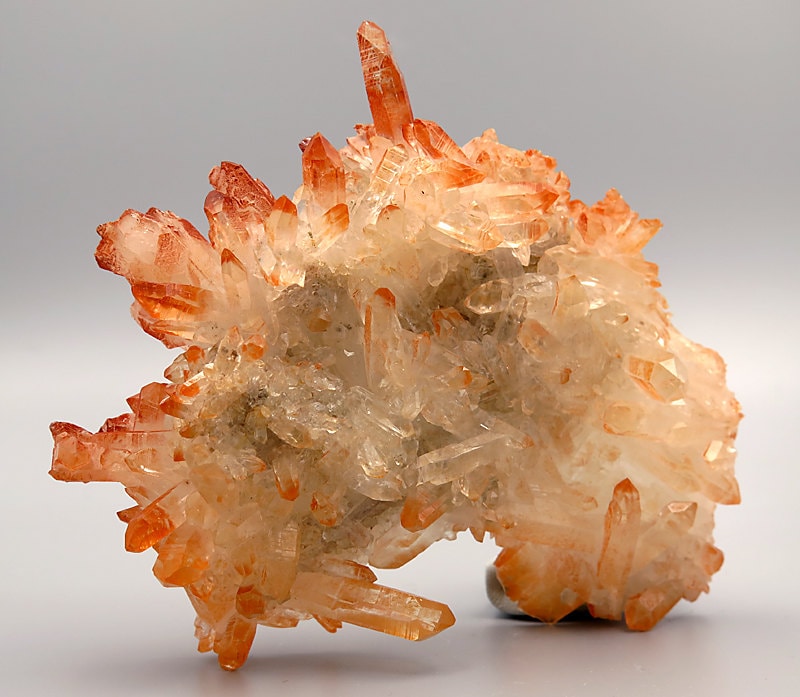 ABOVE: 4.25 Inch Hematite Included Crystal Quartz from Tinjdad, Atlas Mountains, Morocco. https://www.etsy.com/listing/500863031/425-inch-hematite-included-crystal?ref=shop_home_active_13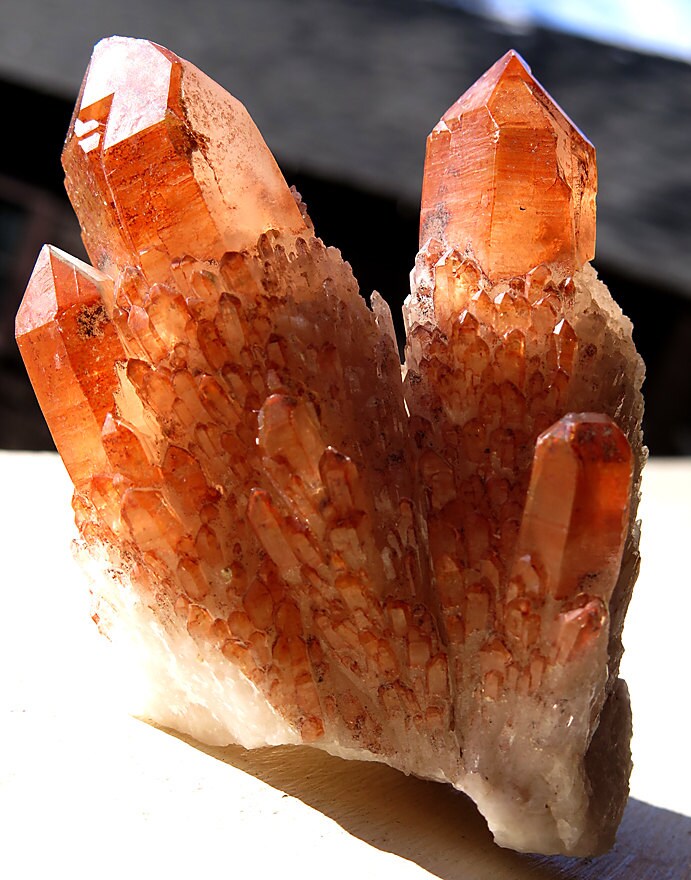 172.3 Gram Orange River Cathedral Quartz Crystals. https://www.etsy.com/listing/483639598/1723-gram-orange-river-cathedral-quartz?ref=shop_home_active_19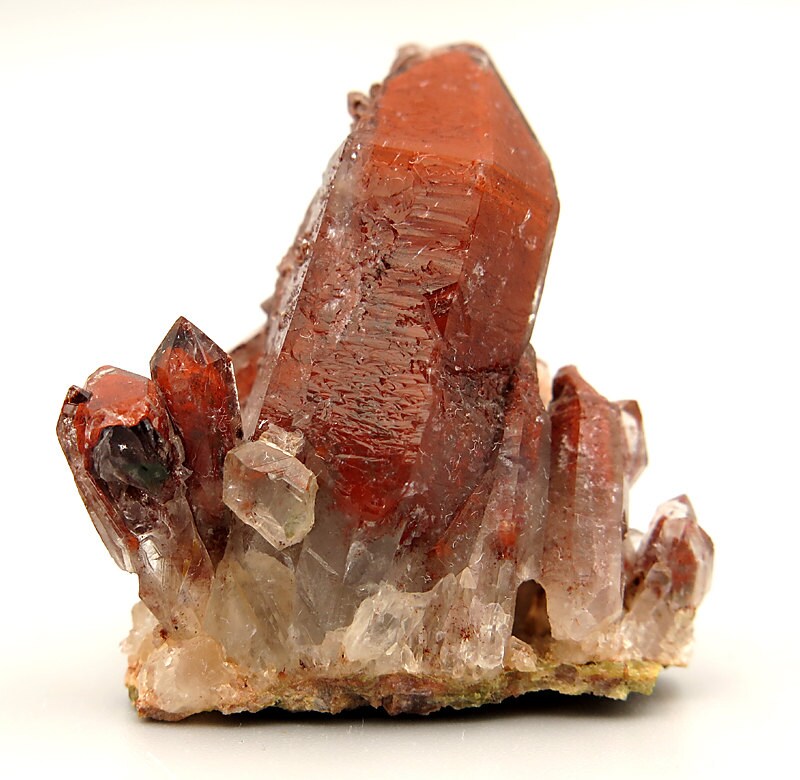 ABOVE: 21.5 Gram Orange River Quartz Crystal Cluster. https://www.etsy.com/listing/485046608/215-gram-orange-river-quartz-crystal?ref=shop_home_active_40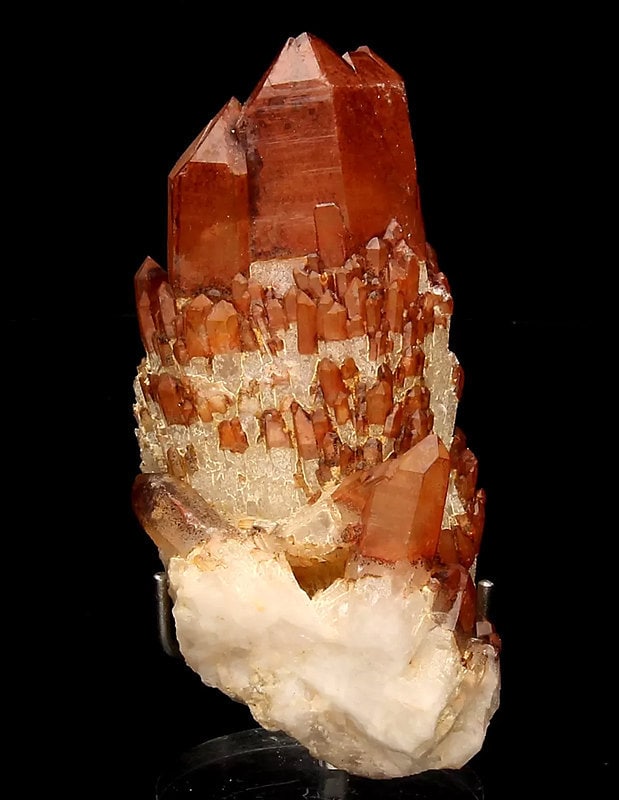 Sold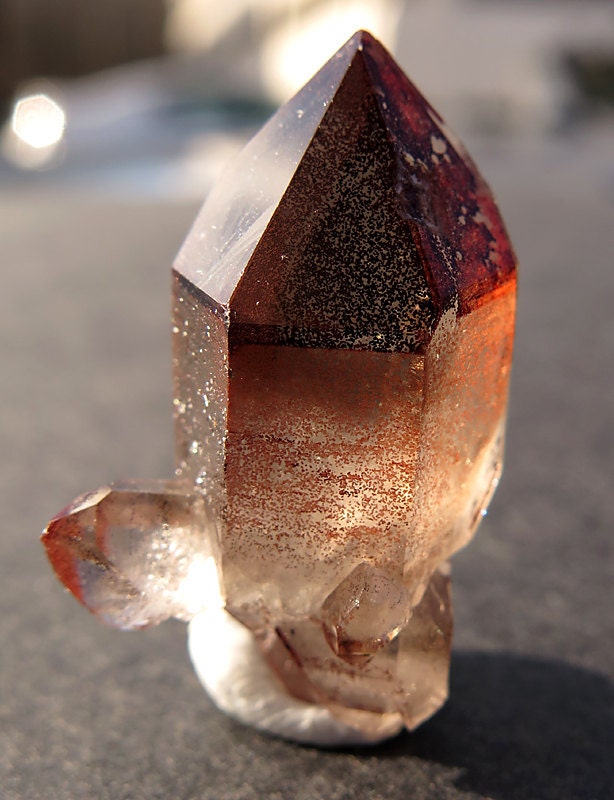 ABOVE: Hematite Red Quartz DT Floater Crystal from the Orange River Region. 13.2 Grams. https://www.etsy.com/listing/488085782/hematite-red-quartz-dt-floater-crystal?ref=shop_home_active_49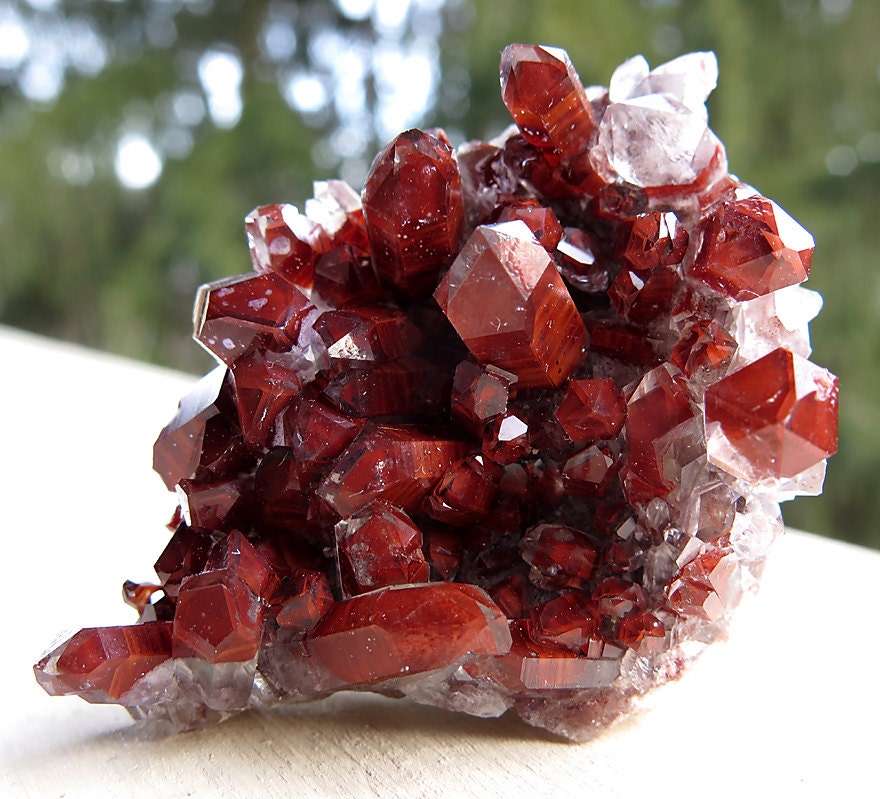 Sold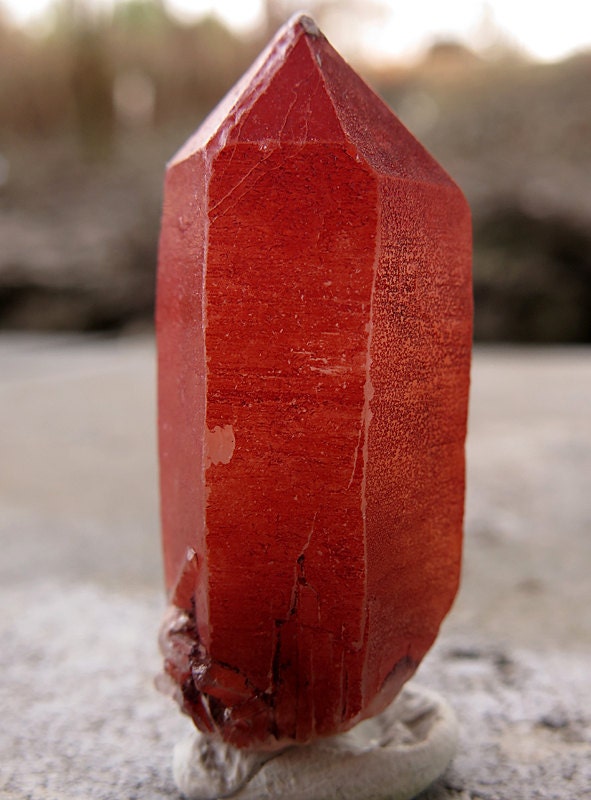 ABOVE: Intense Orange Quartz Point. 26.3 grams. Orange River Region, Northern Cape, South Africa. https://www.etsy.com/listing/498508091/intense-orange-quartz-point-263-grams?ga_search_query=ORANGE+RIVER&ref=shop_items_search_8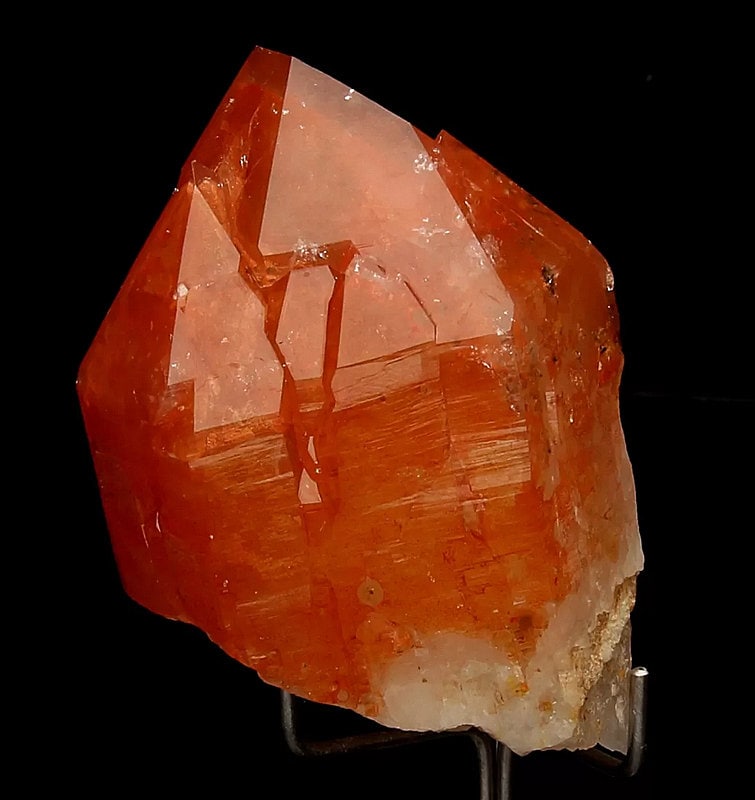 Sold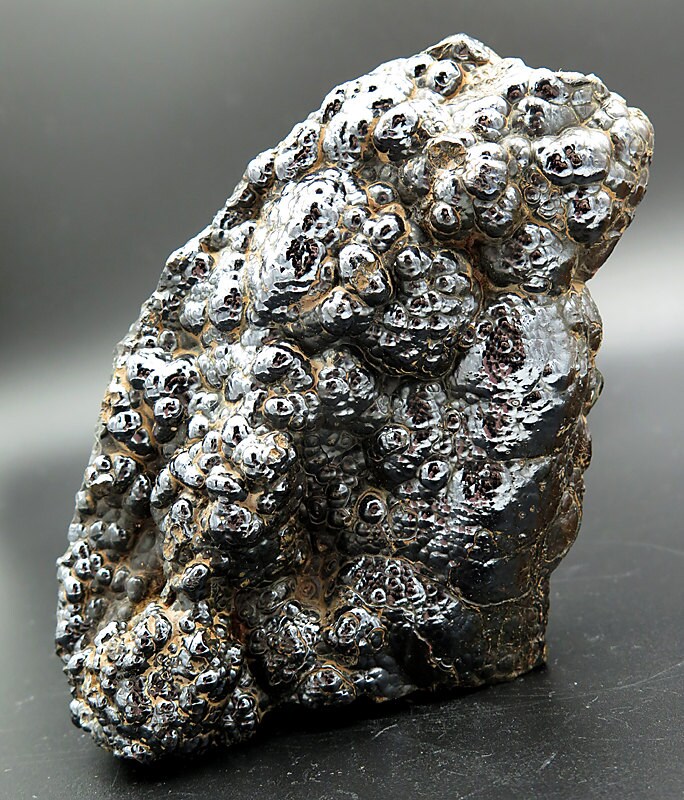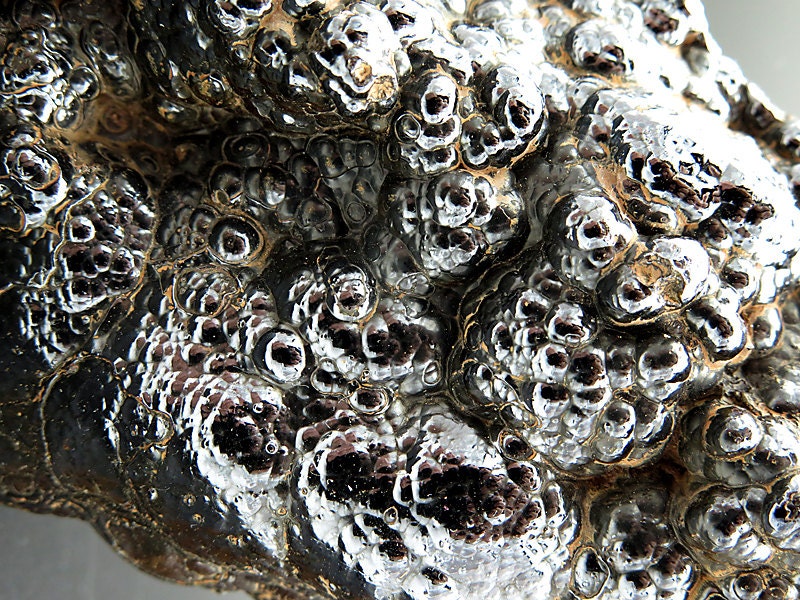 4.75 Inch Botryoidal Hematite Cluster. Morocco.